Sarah – Cancer: identifying novel preventable causes of cancer, mutational signatures (the 'fingerprints' of exposures such as smoking and UV light on the genome), reading and cats. Lynne – Marmalade making, travelling and meeting people, photographing everything including lichen, painting, reading crime, dogs and people watching.
Before collaborating on #flowcellular
I didn't know…
Lynne: I didn't know mutations could be fun.
Sarah: I didn't know I could feel so bad for gingerbread men.
I had always wondered…
Lynne: What researchers do with results.
Sarah: How to make jam.
During #flowcellular
I was most surprised by…
Lynne: How creative researchers are at expressing their science from the poetry, the fire to the illustrations. Everything has just been brilliant. Seeing everyone's different approach to this complexity. How different people have approached things.
Sarah: Someone being able to explain science by setting something on fire.
I experimented with…
Lynne: Dye and photographing mutations in nature, plants and trees.
Sarah: Indelible food dye, I dyed my fingers it took three days to get the dye out.
Towards the end of #flowcellular
I think differently about…
Lynne: About science and about the creativity of science.
Sarah: Patients, it's been a very interesting experience. I don't think I've ever had such a long interaction with an individual before. Most of the time for us it is very fleeting five-minute interactions. It's been really enlightening to spend time getting to know Lynne.
I will remember…
Lynne: Sarah and everything we've done.
Sarah: Lynne.
Sarah's experiments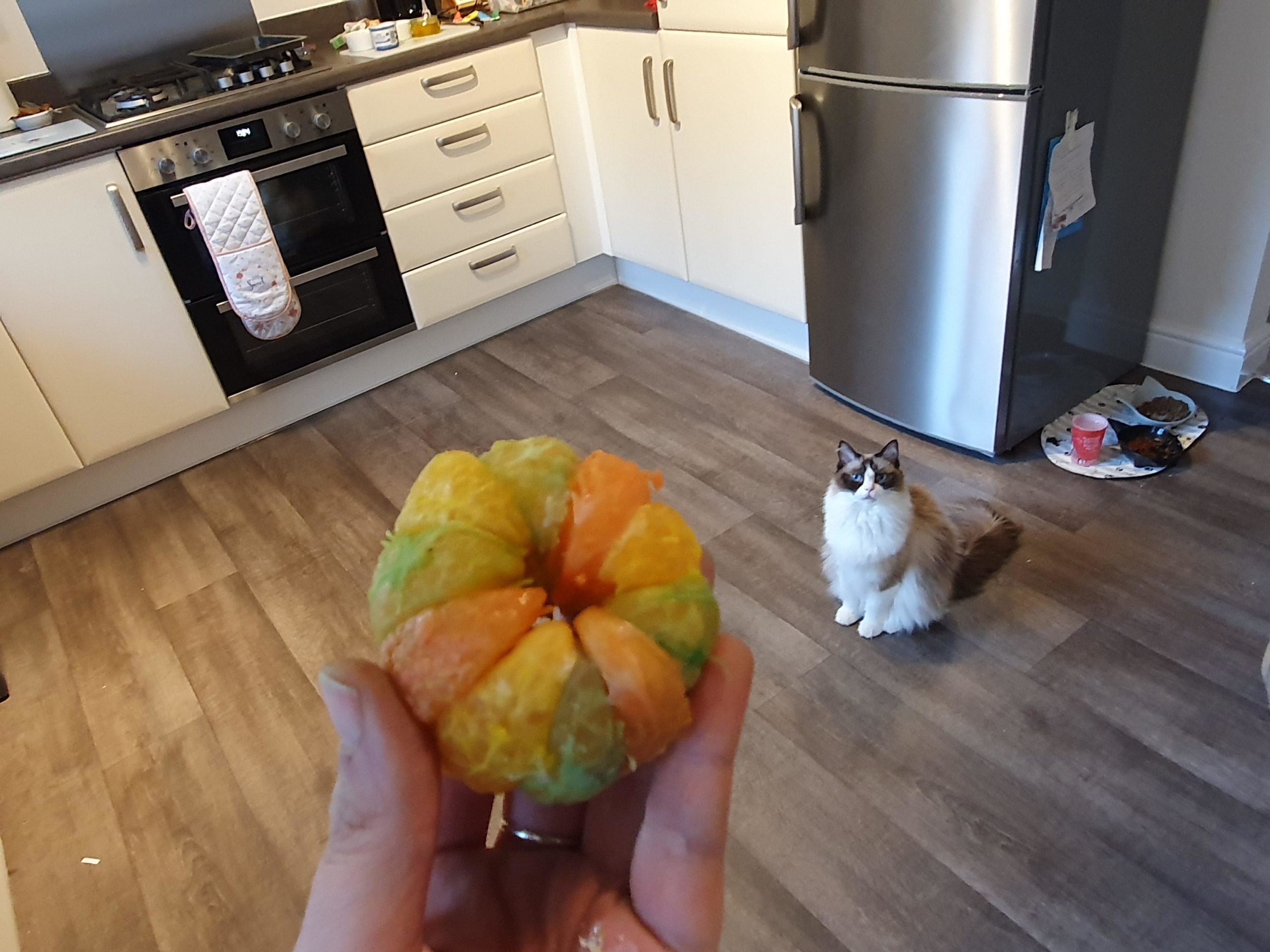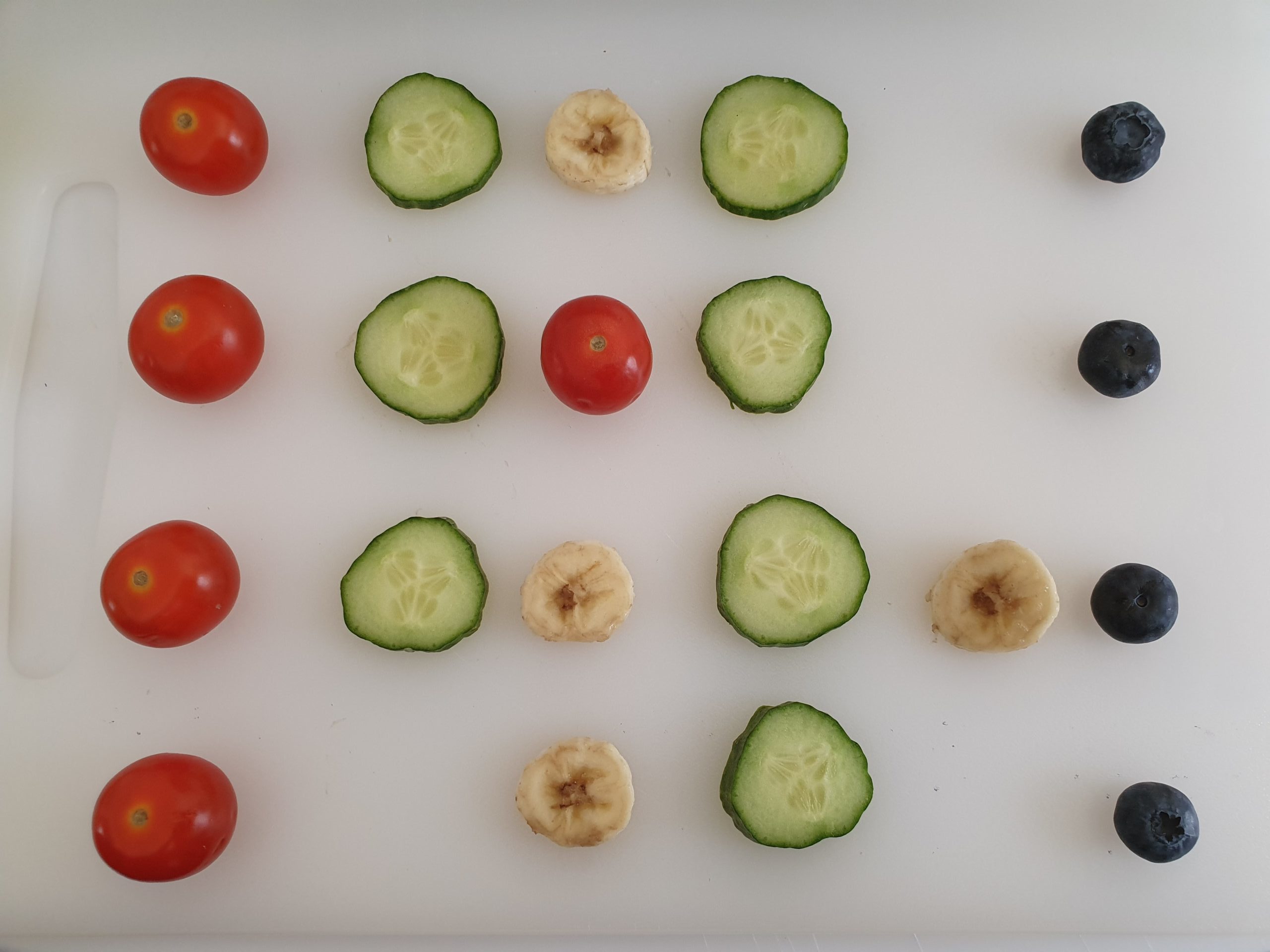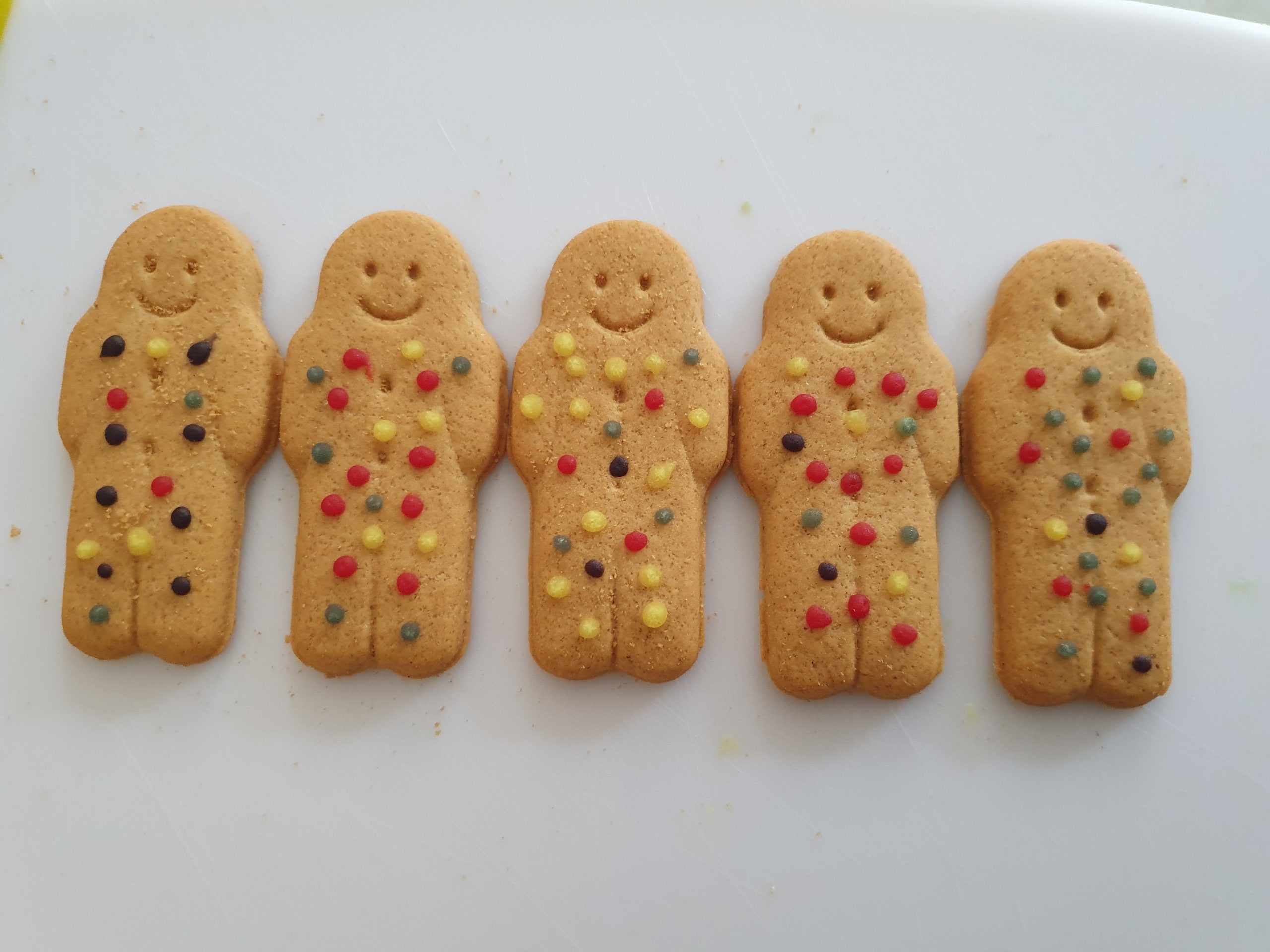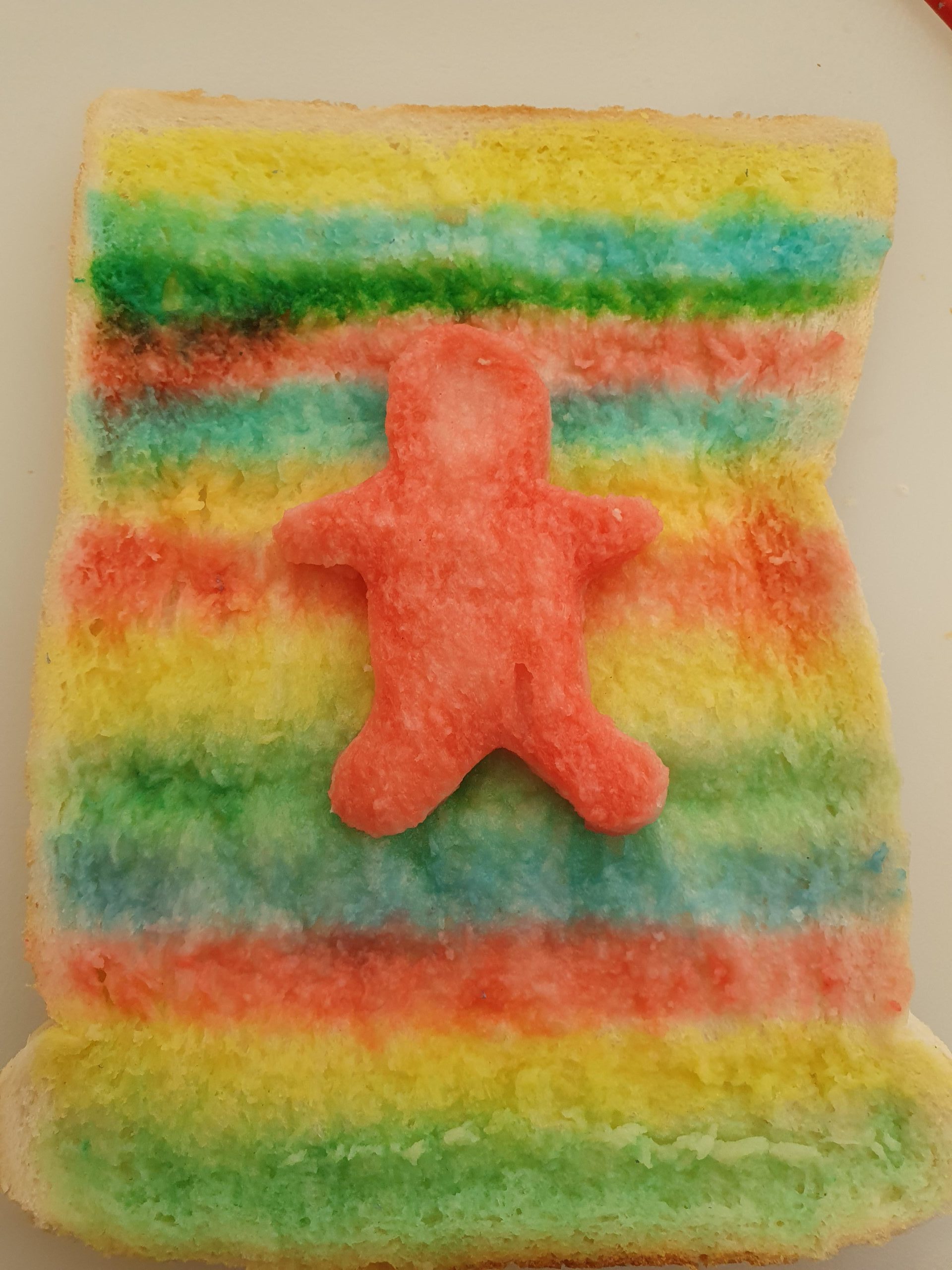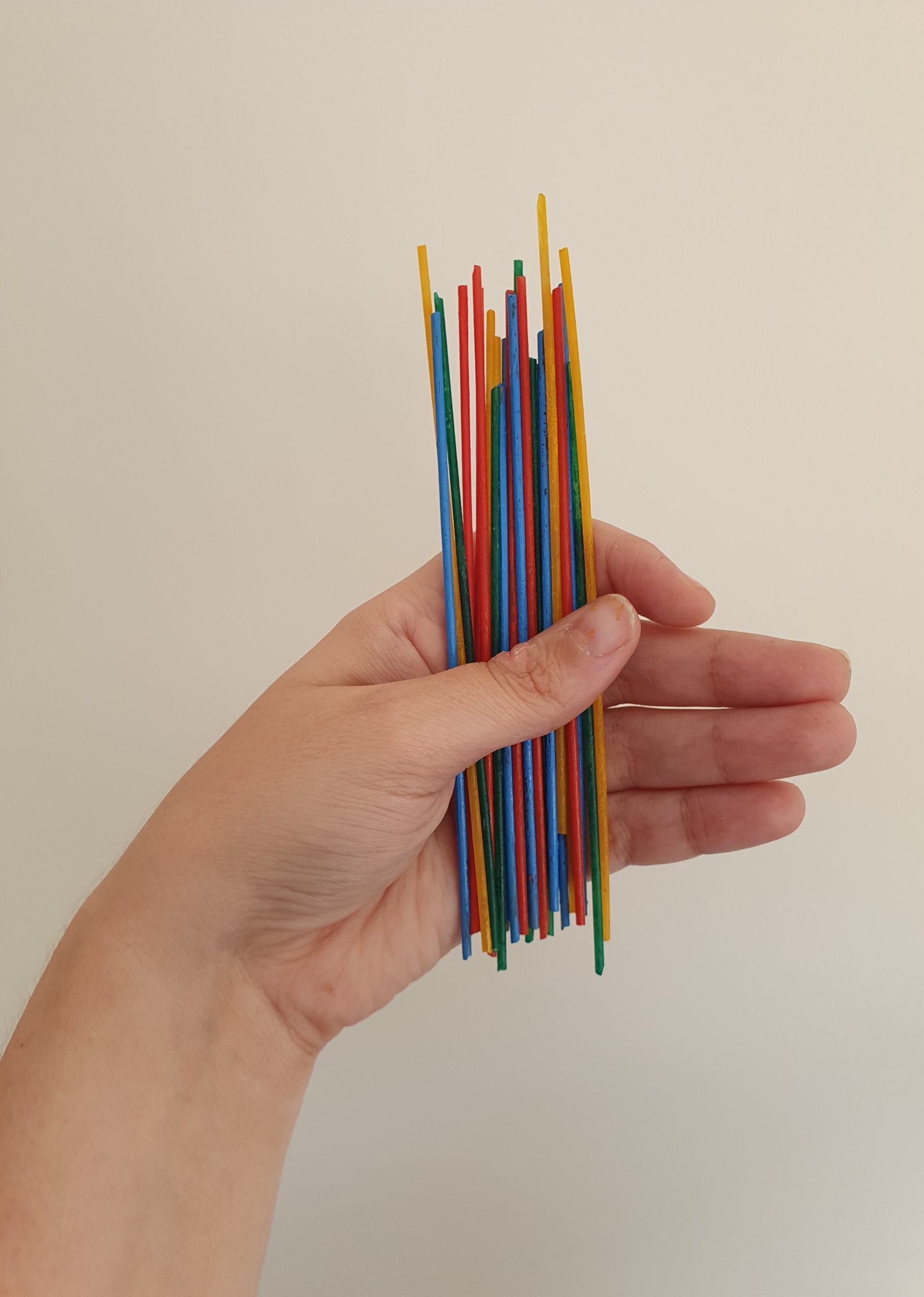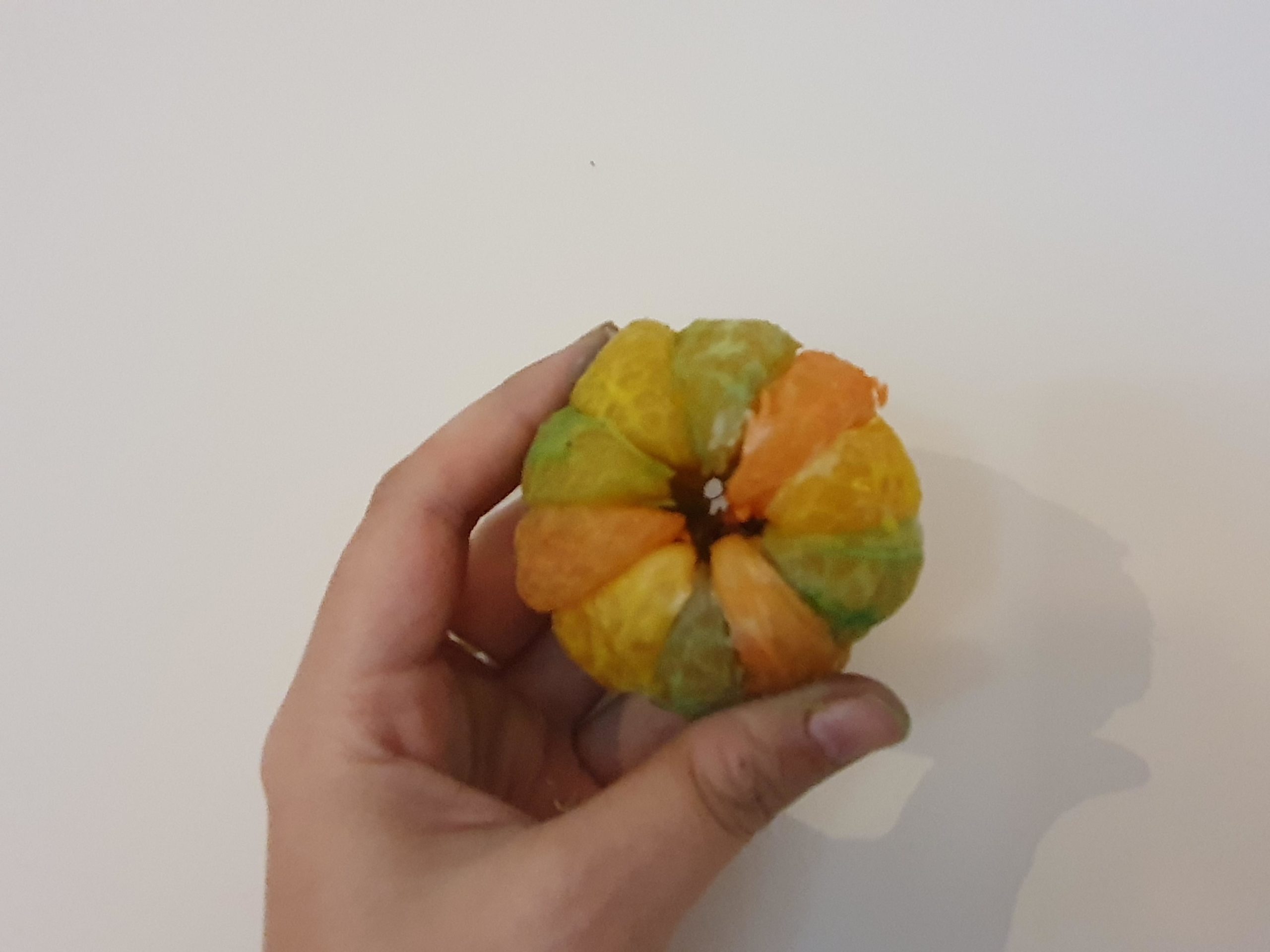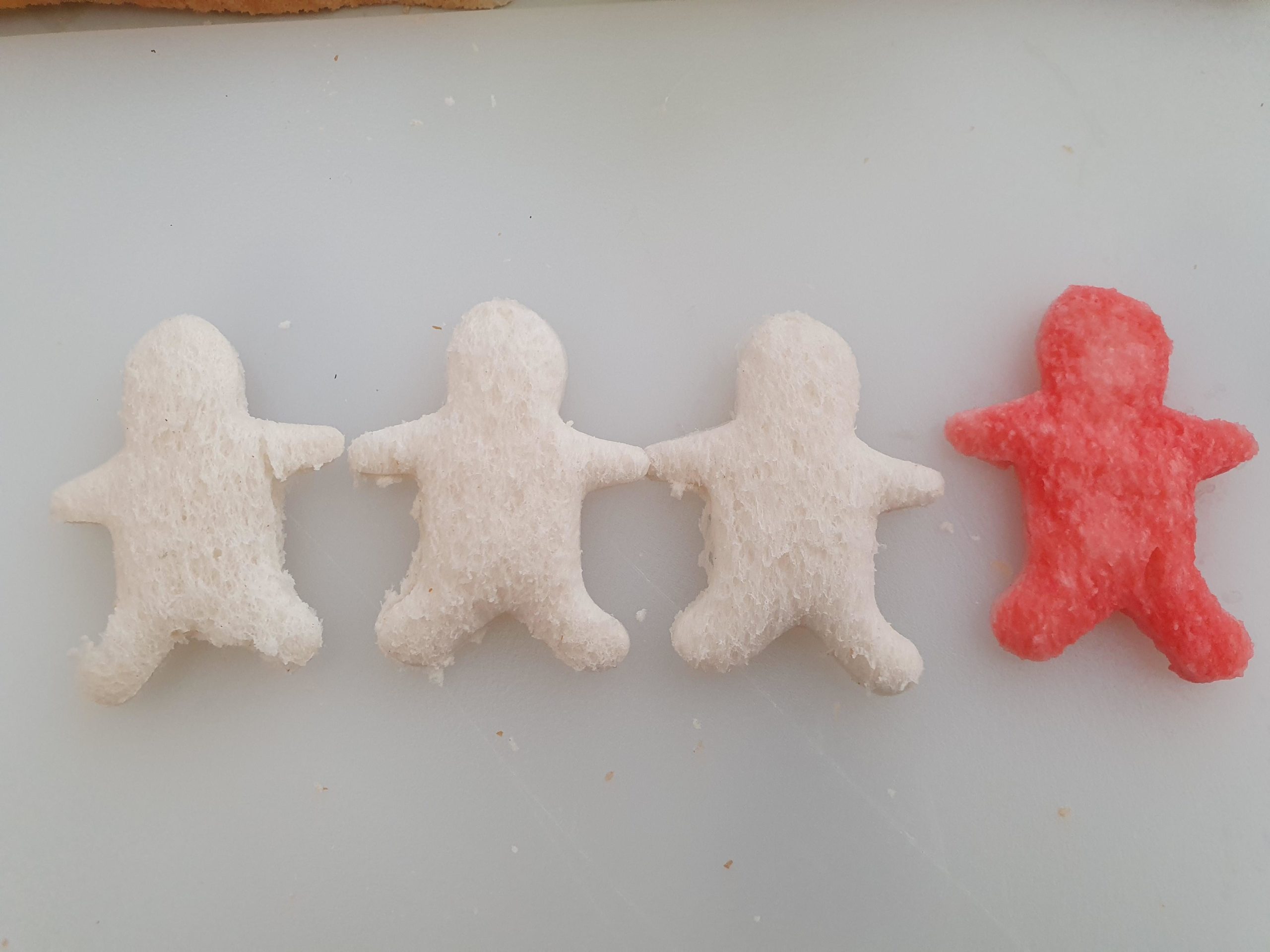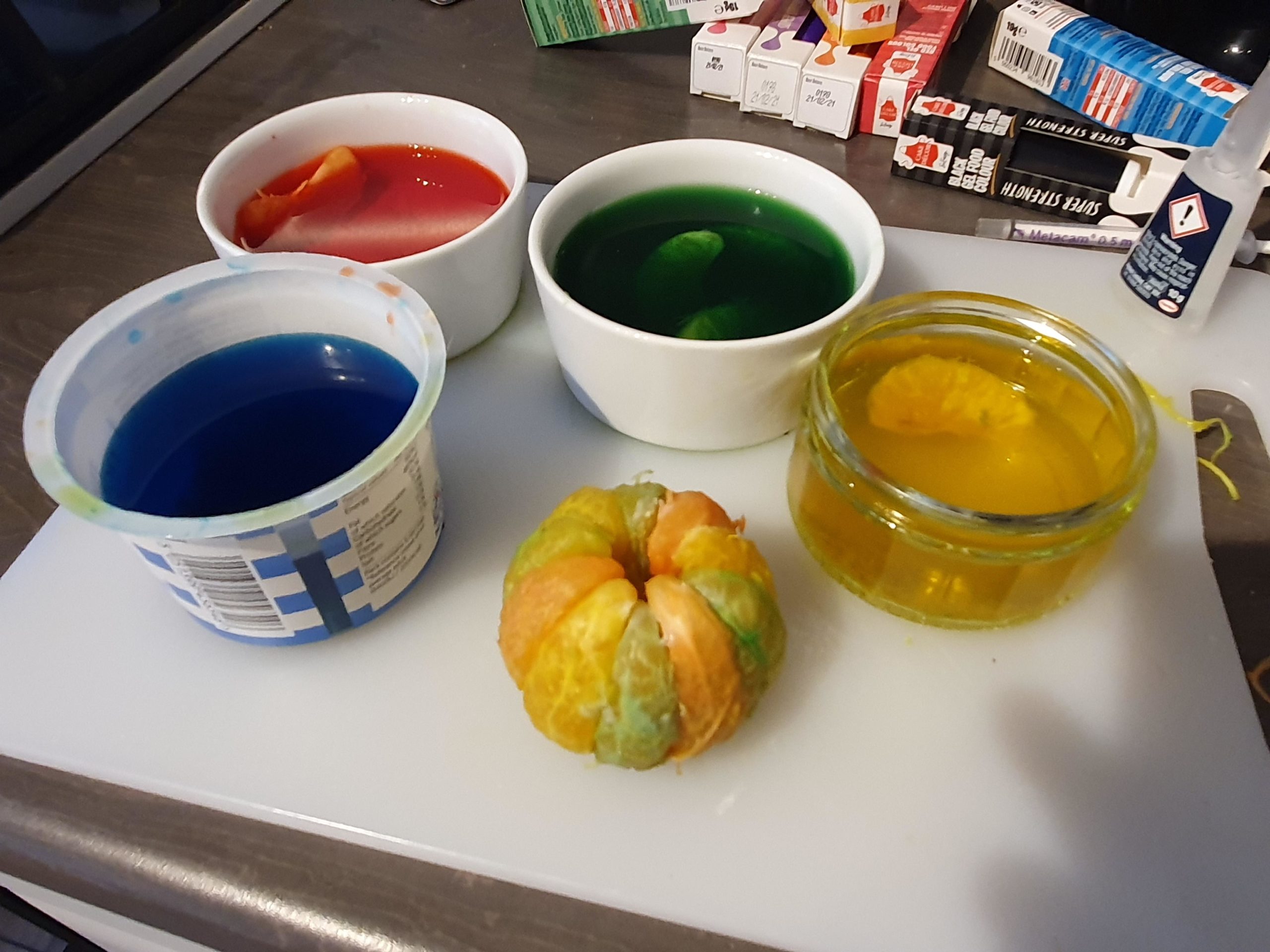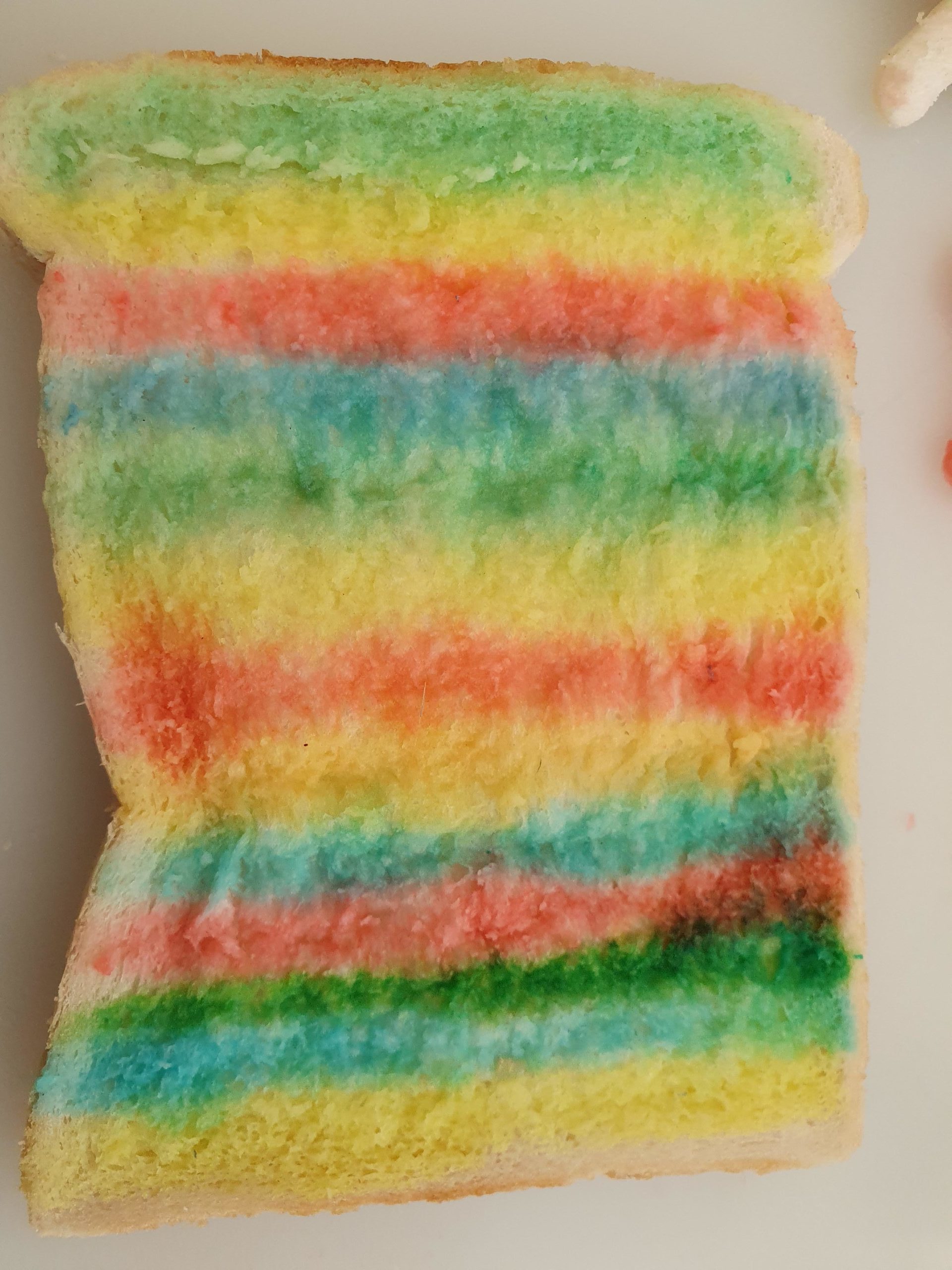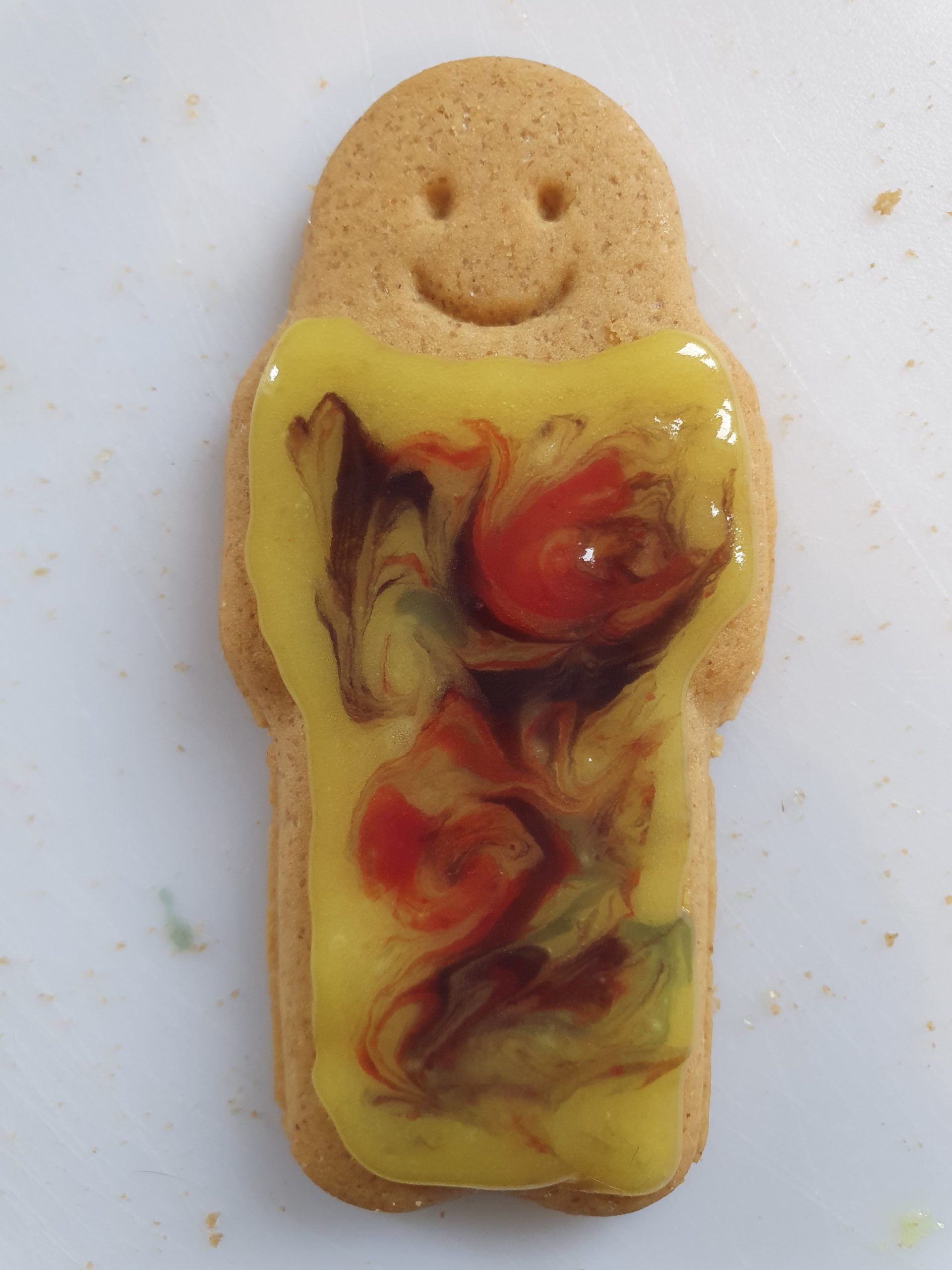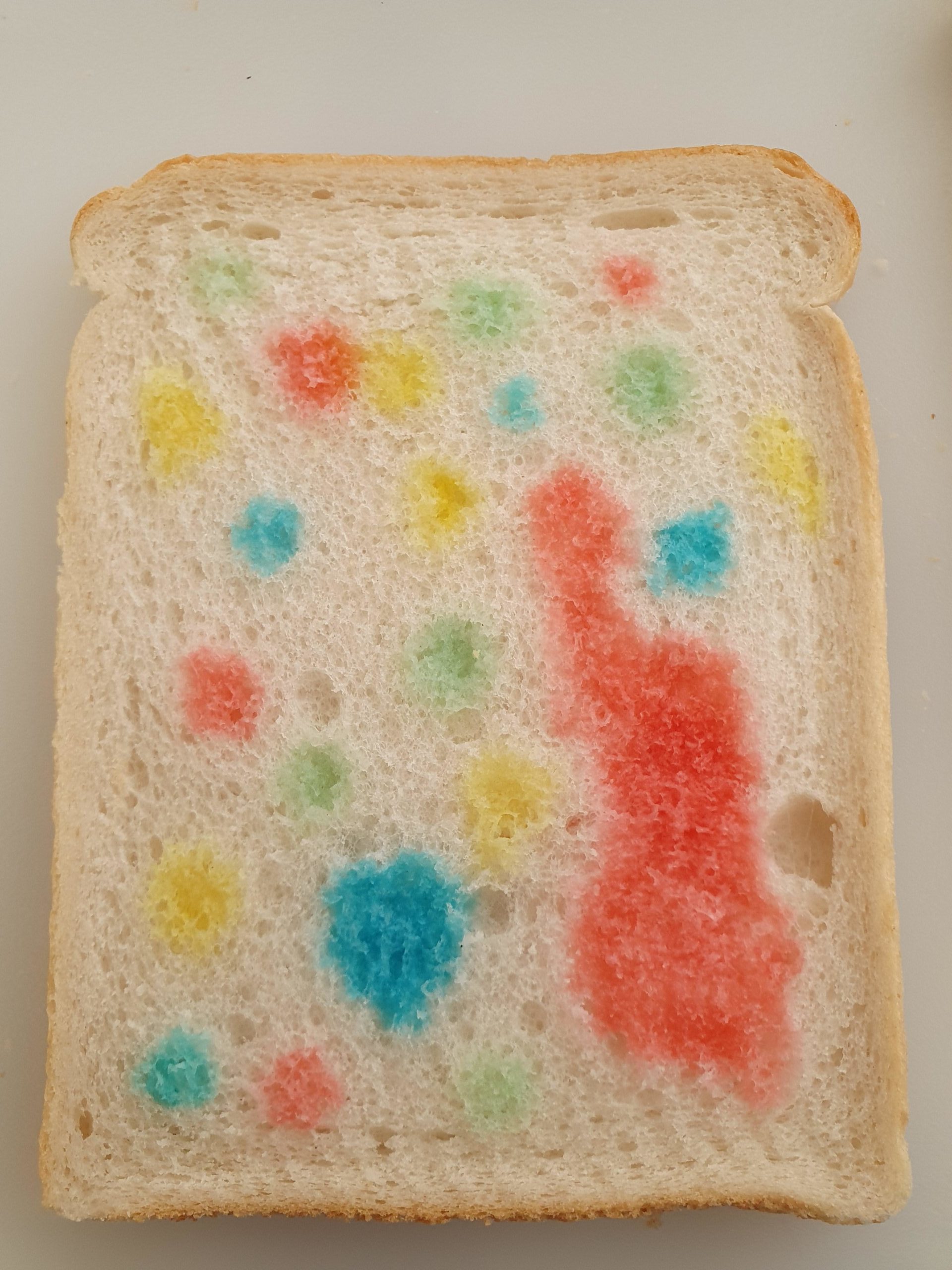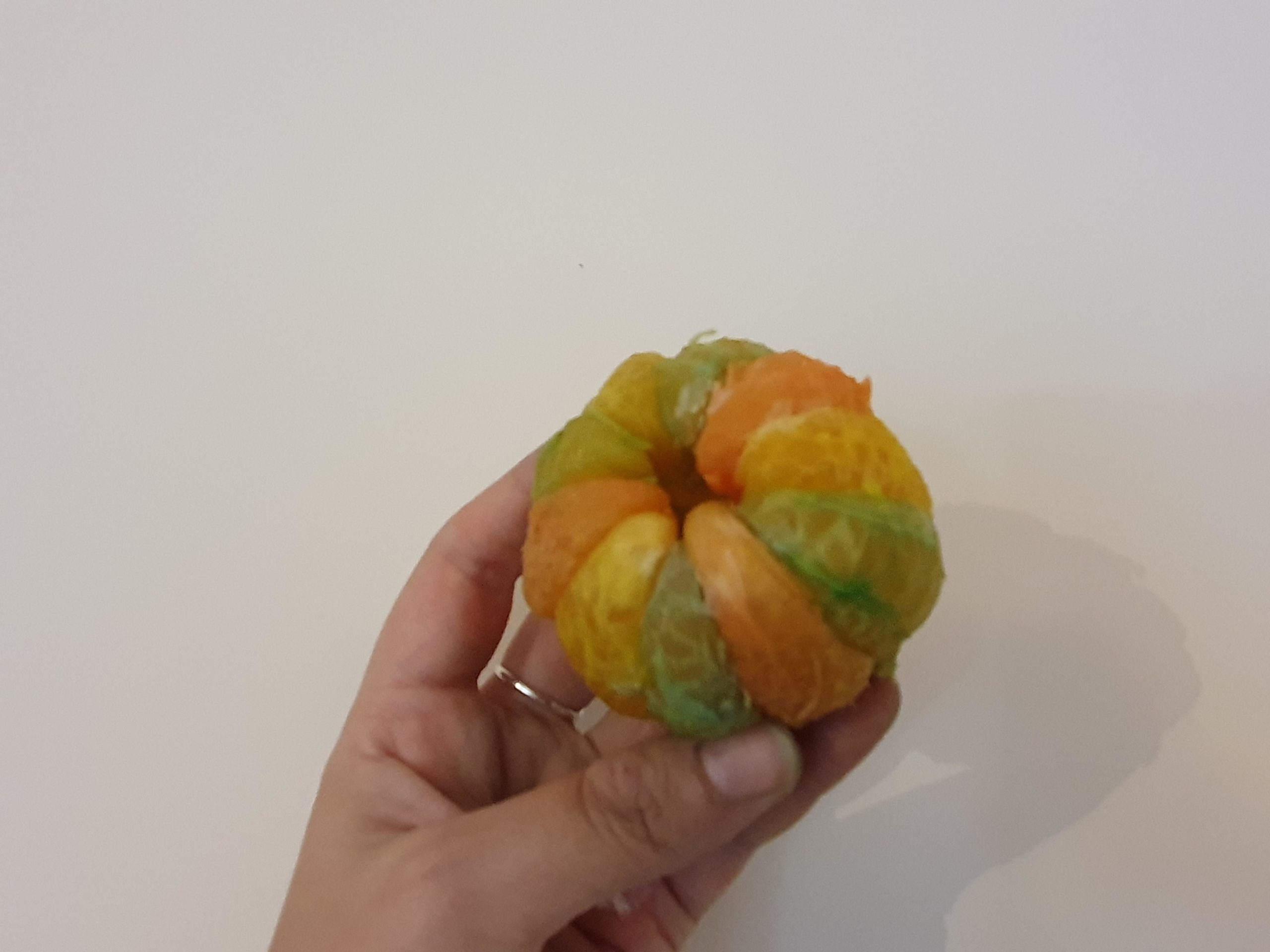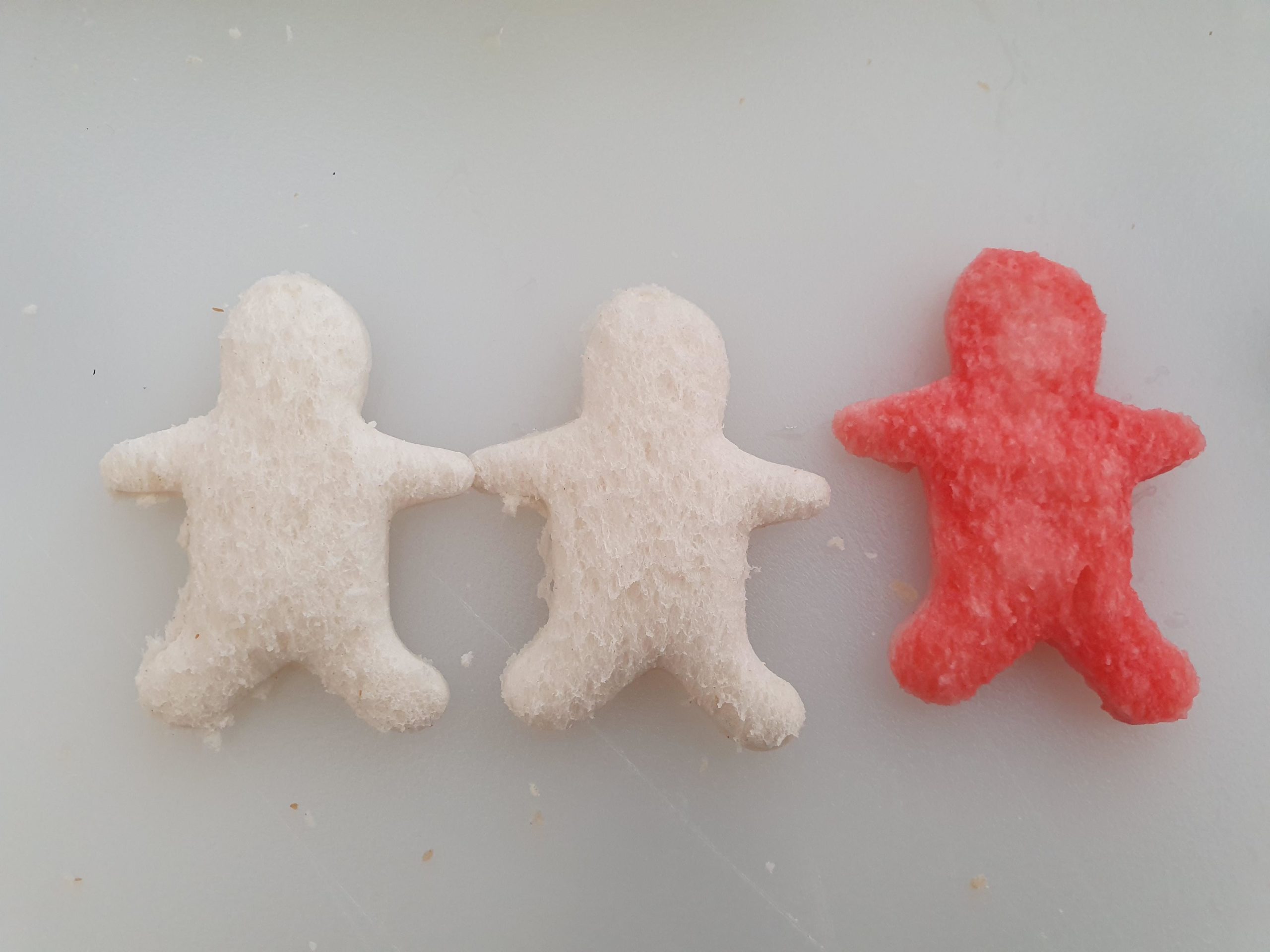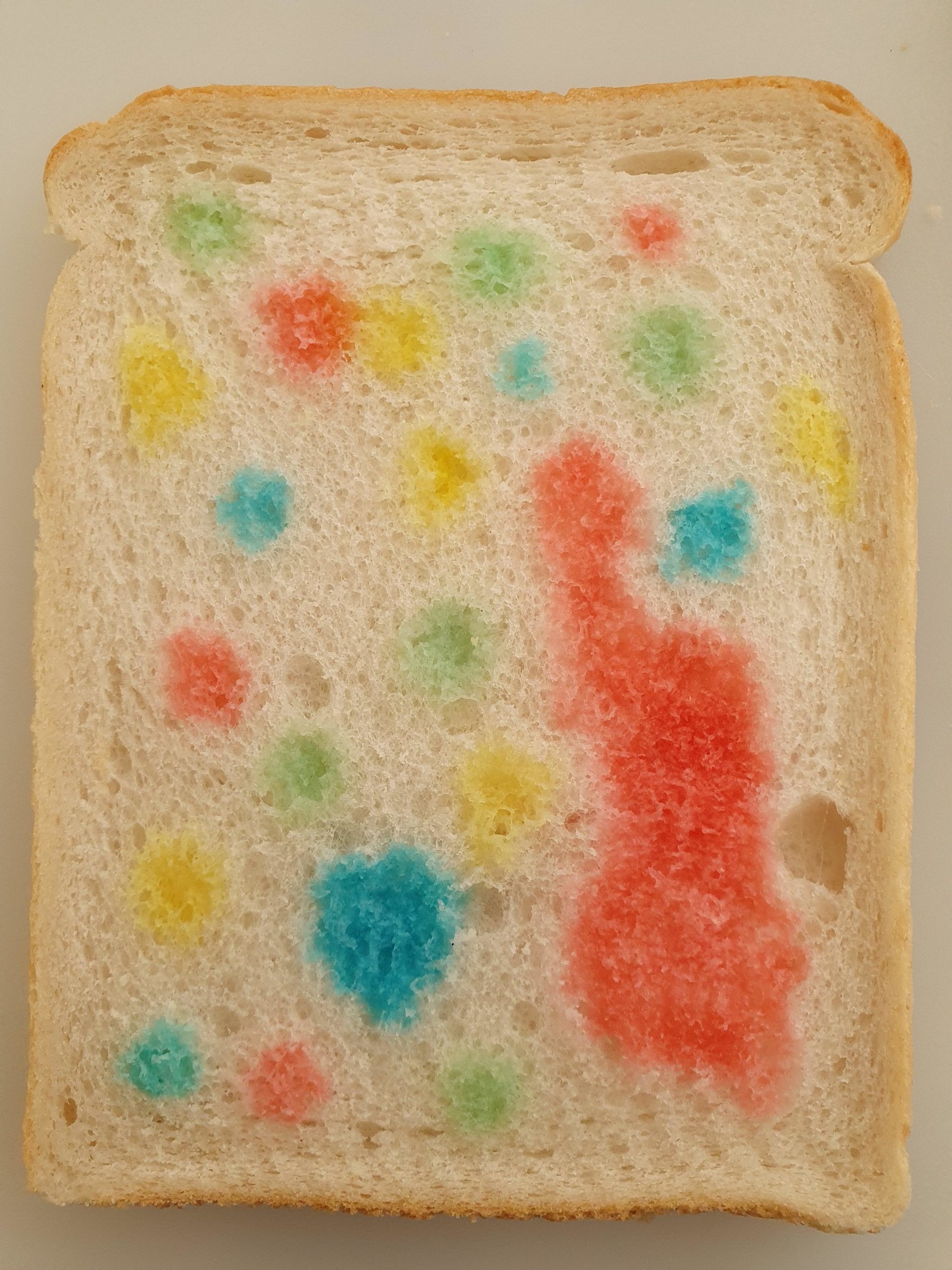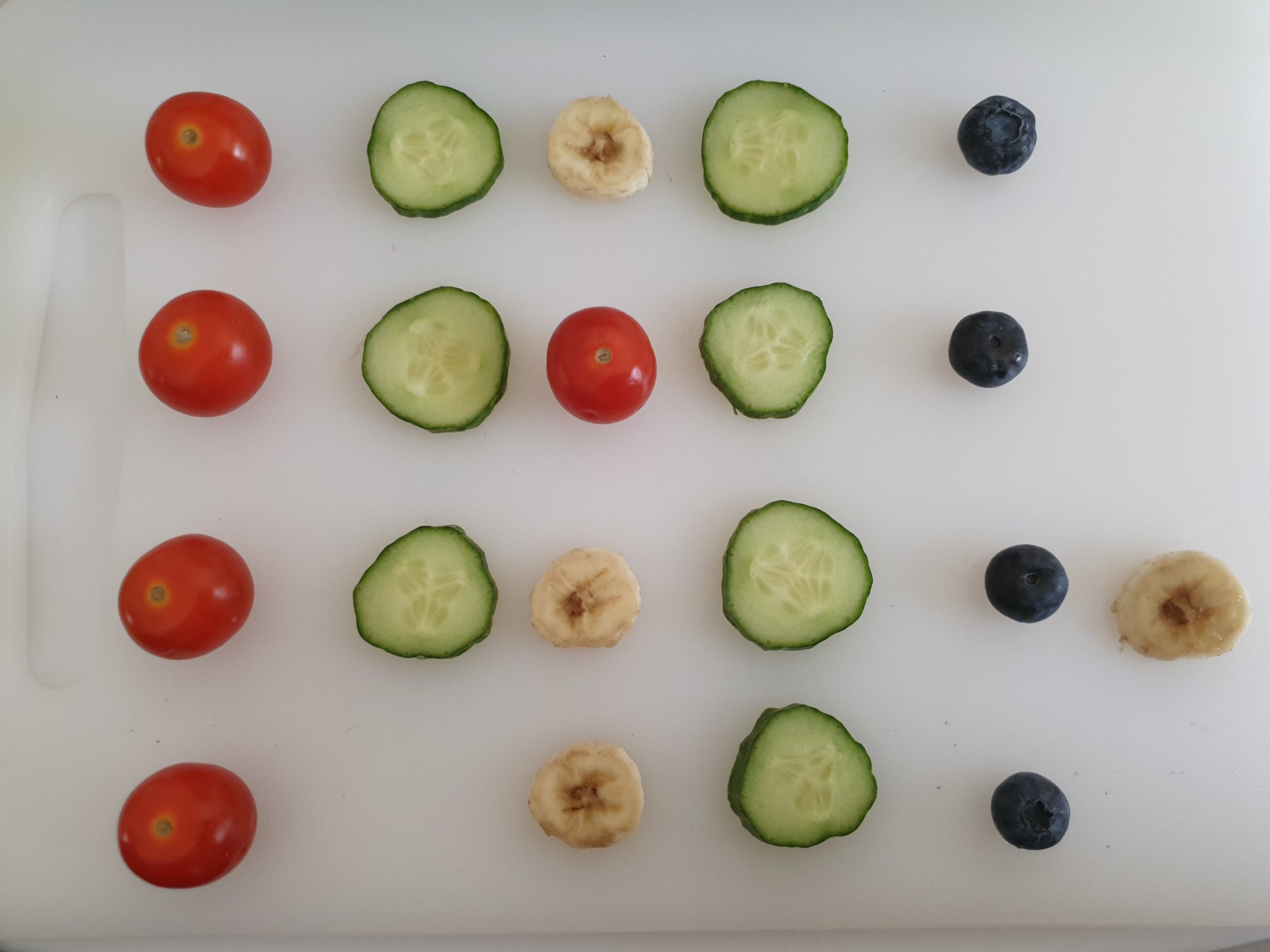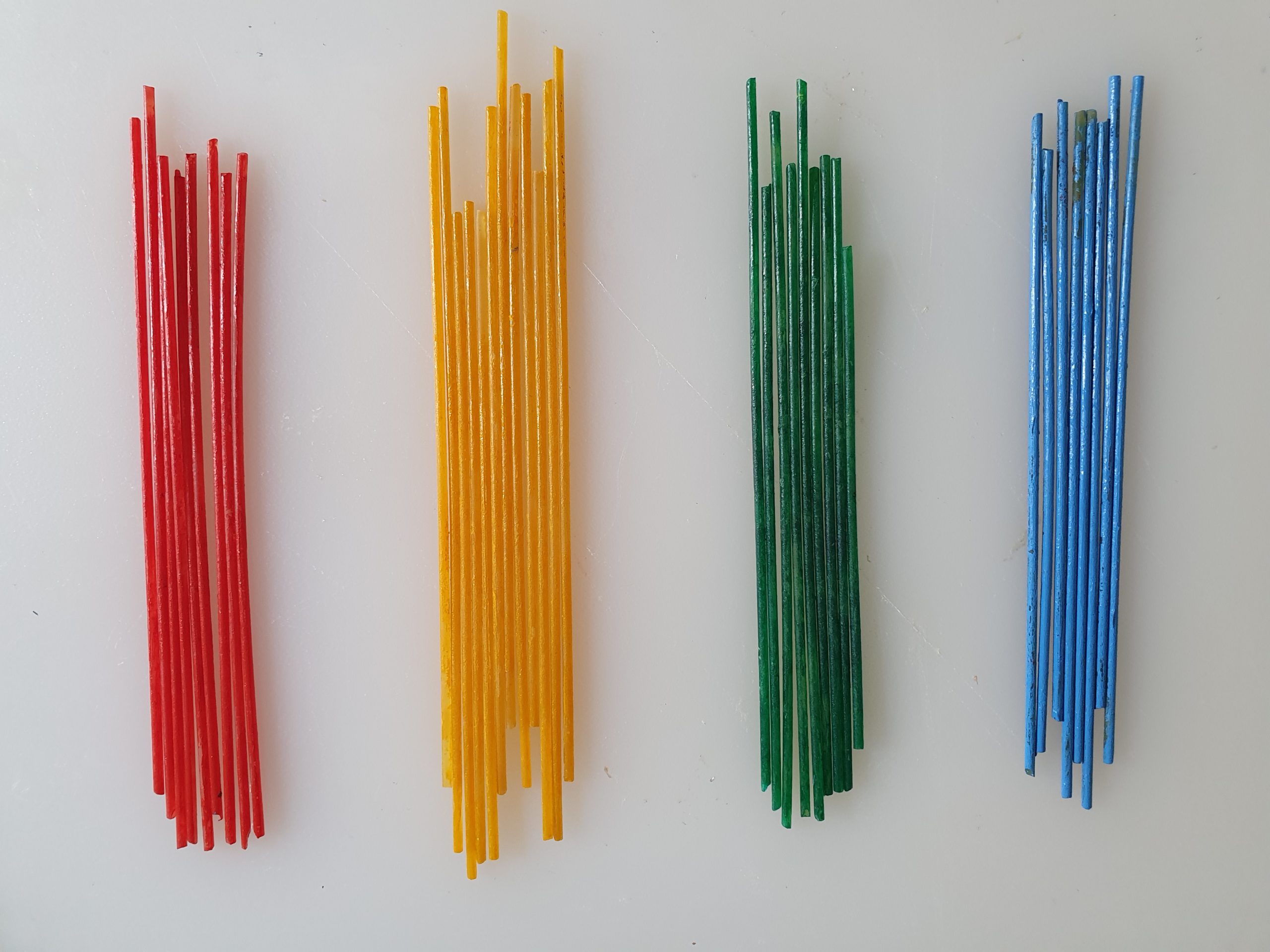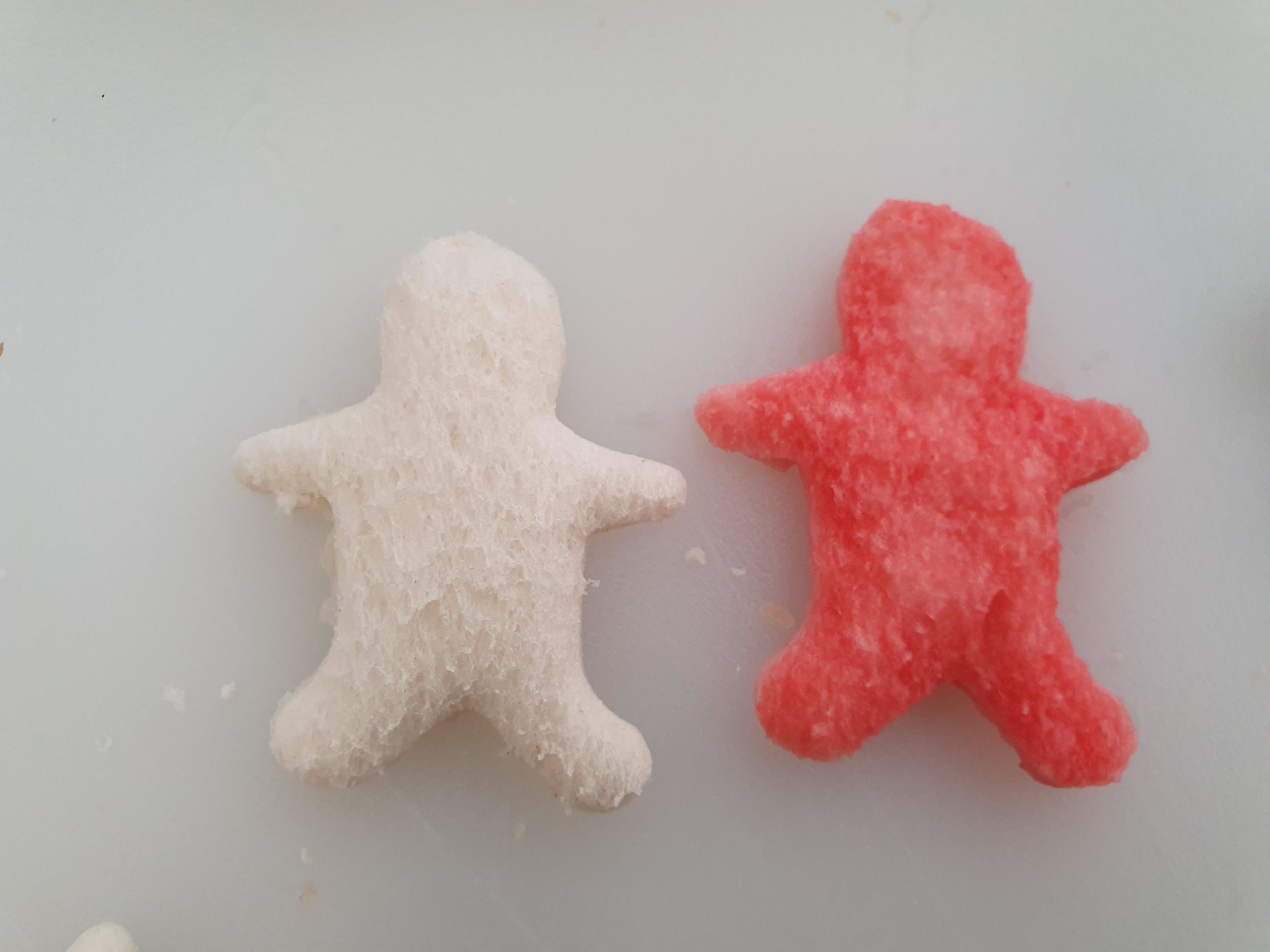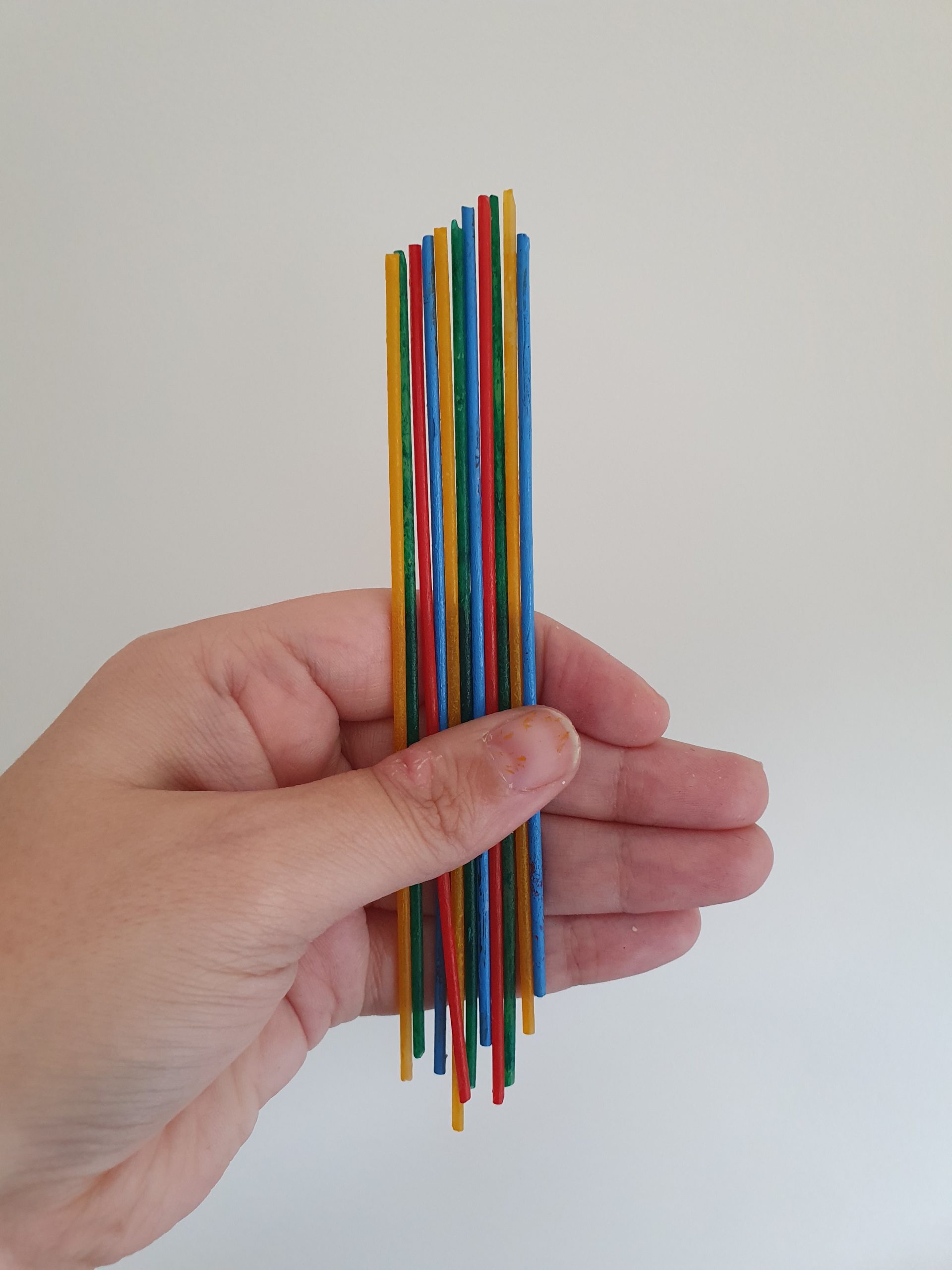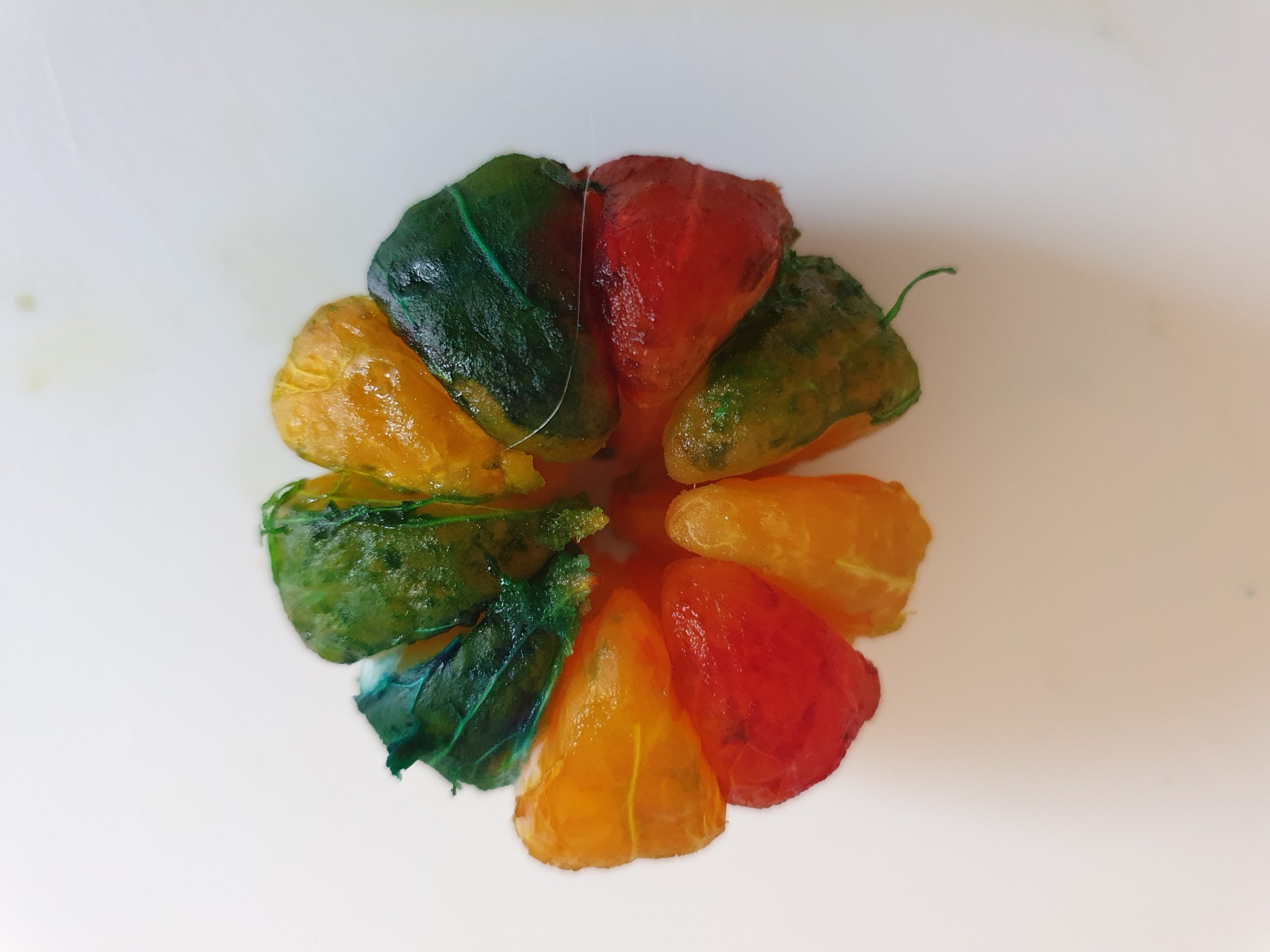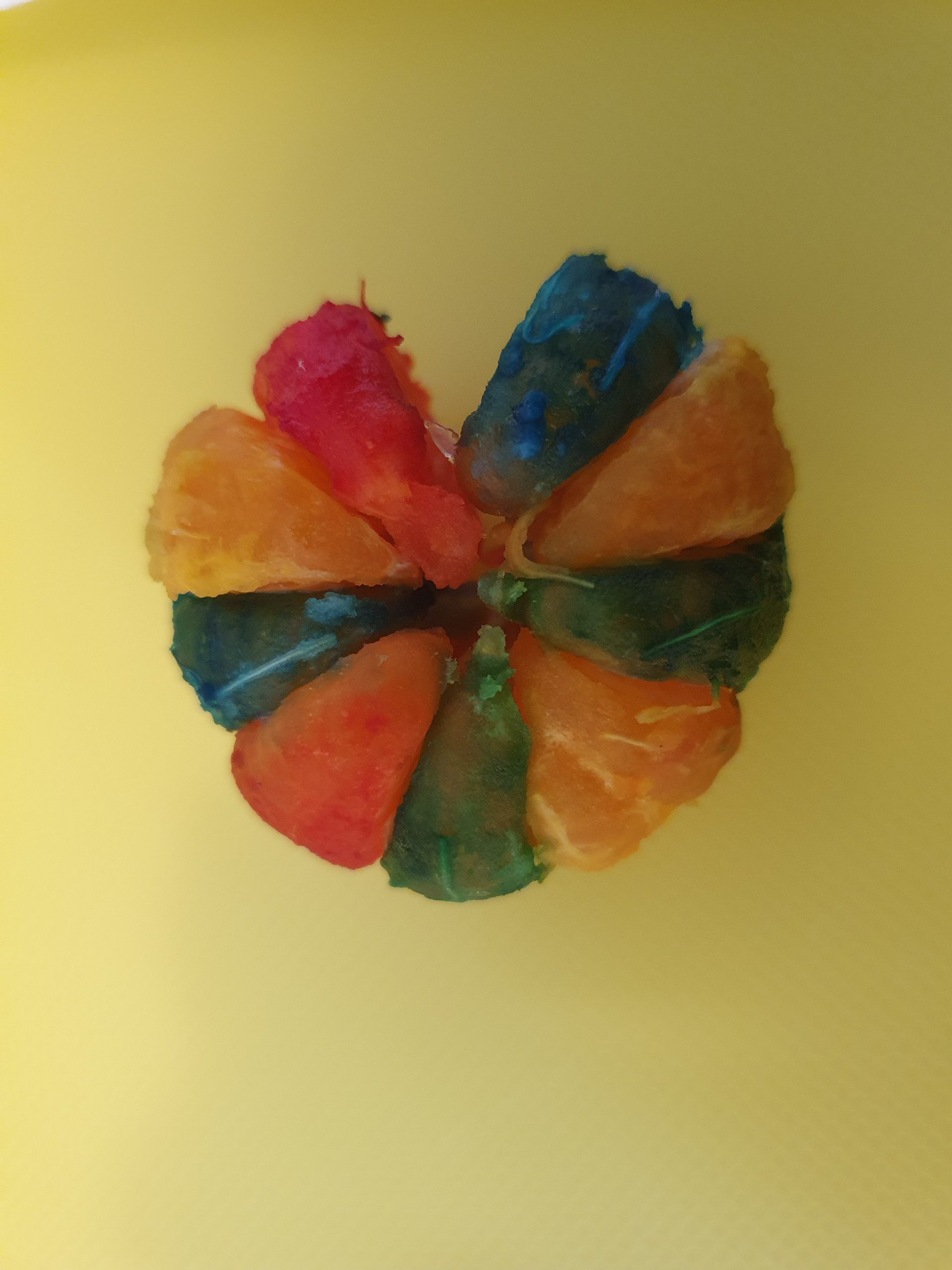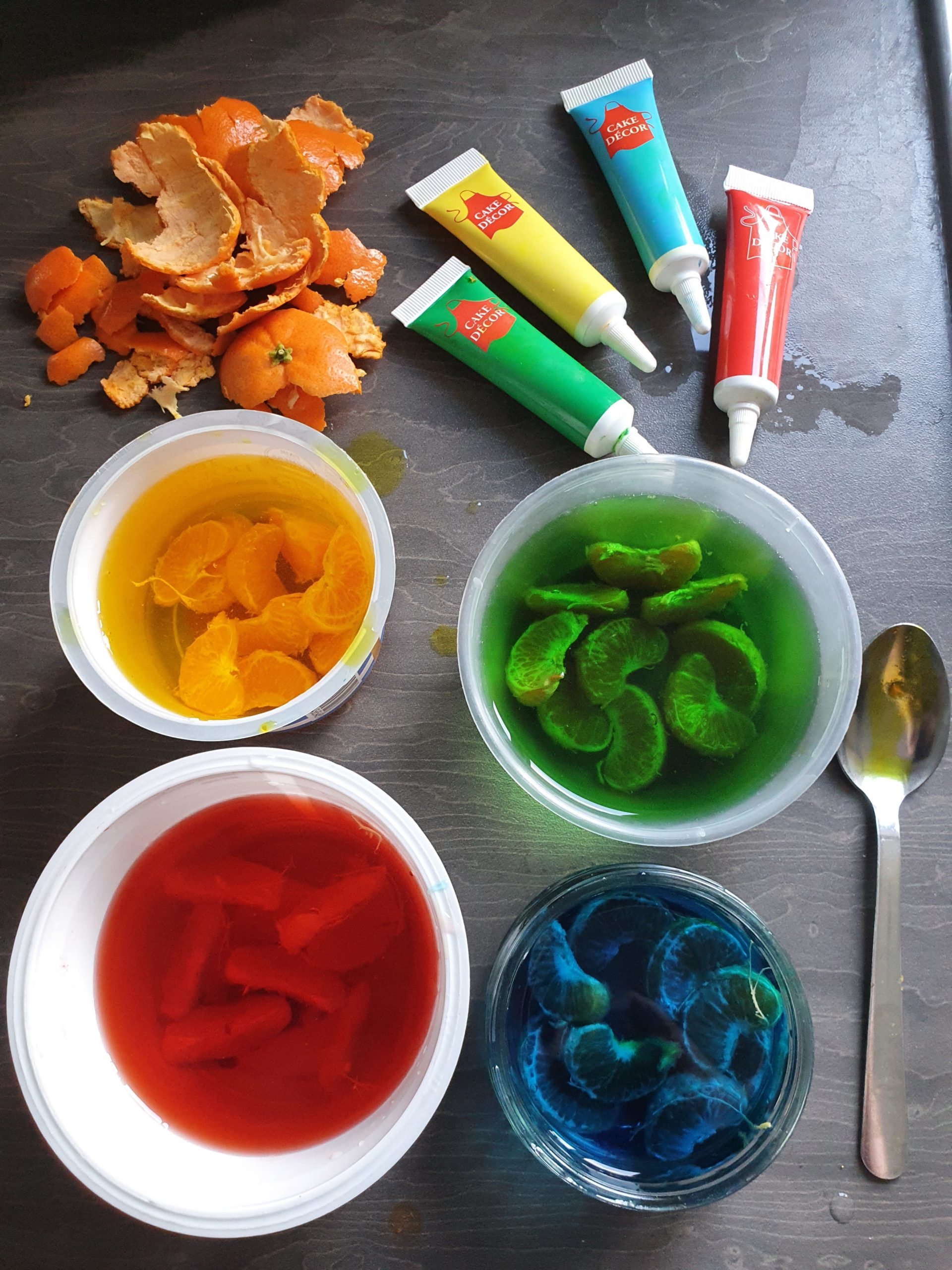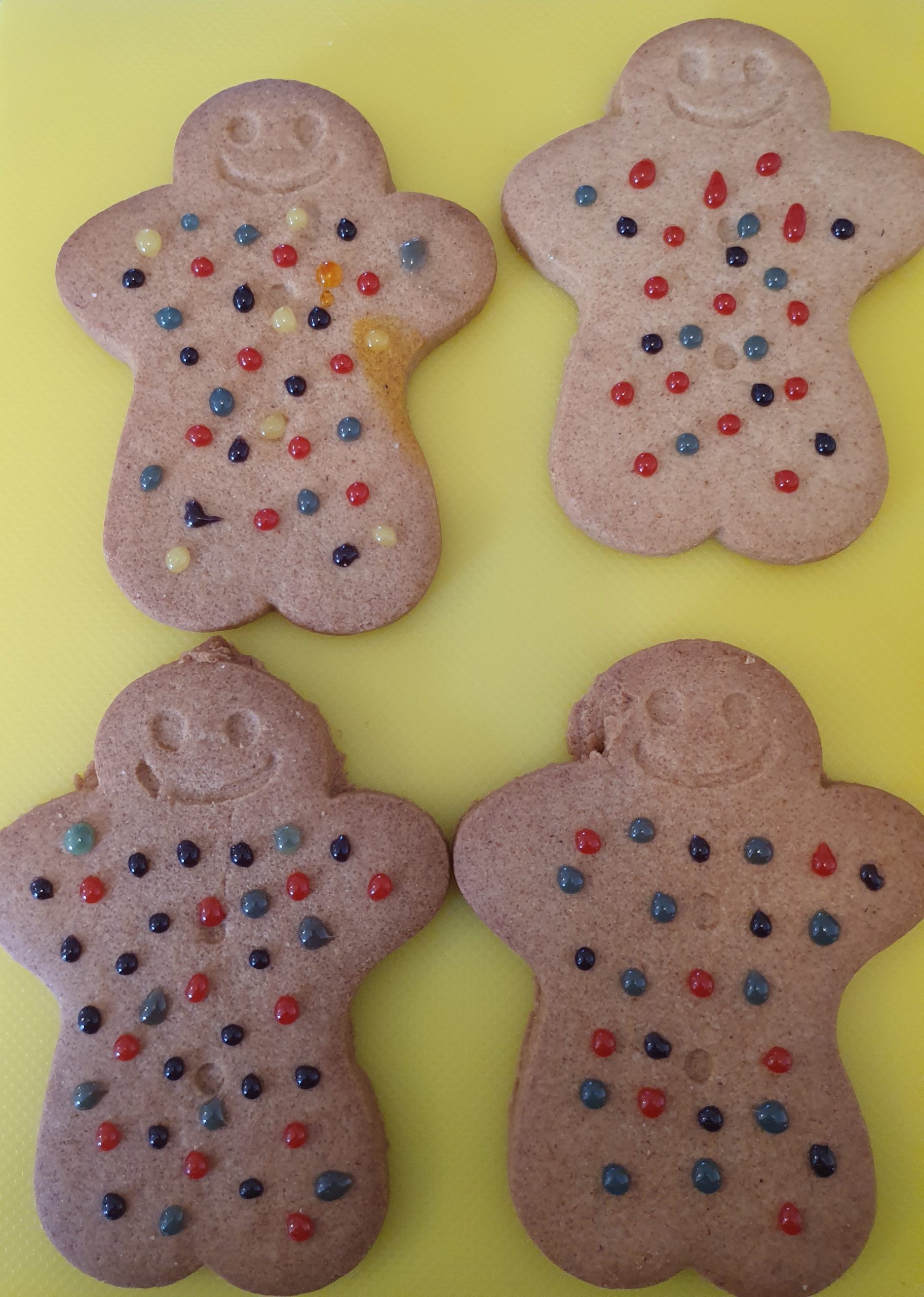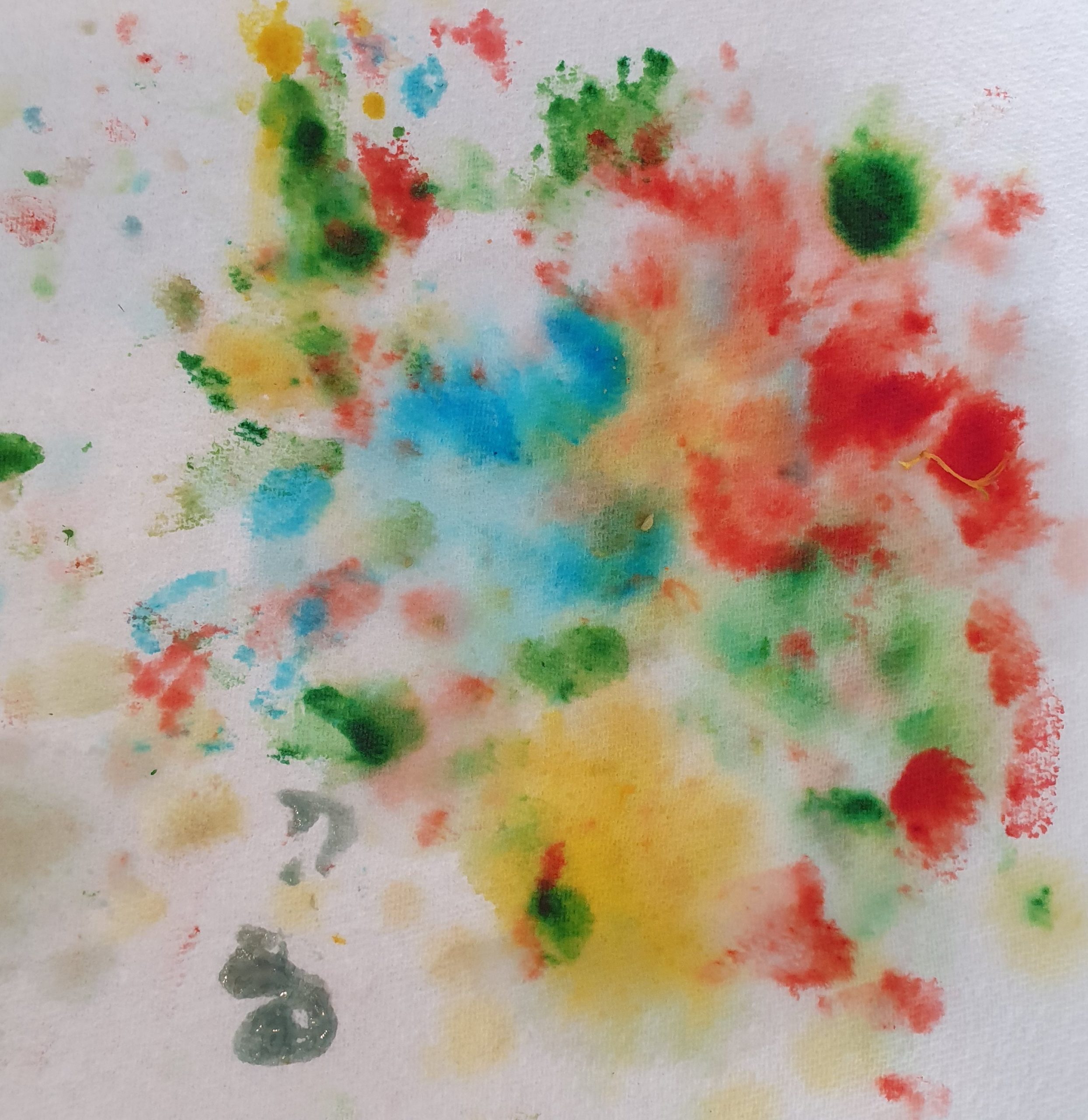 Lynne's photography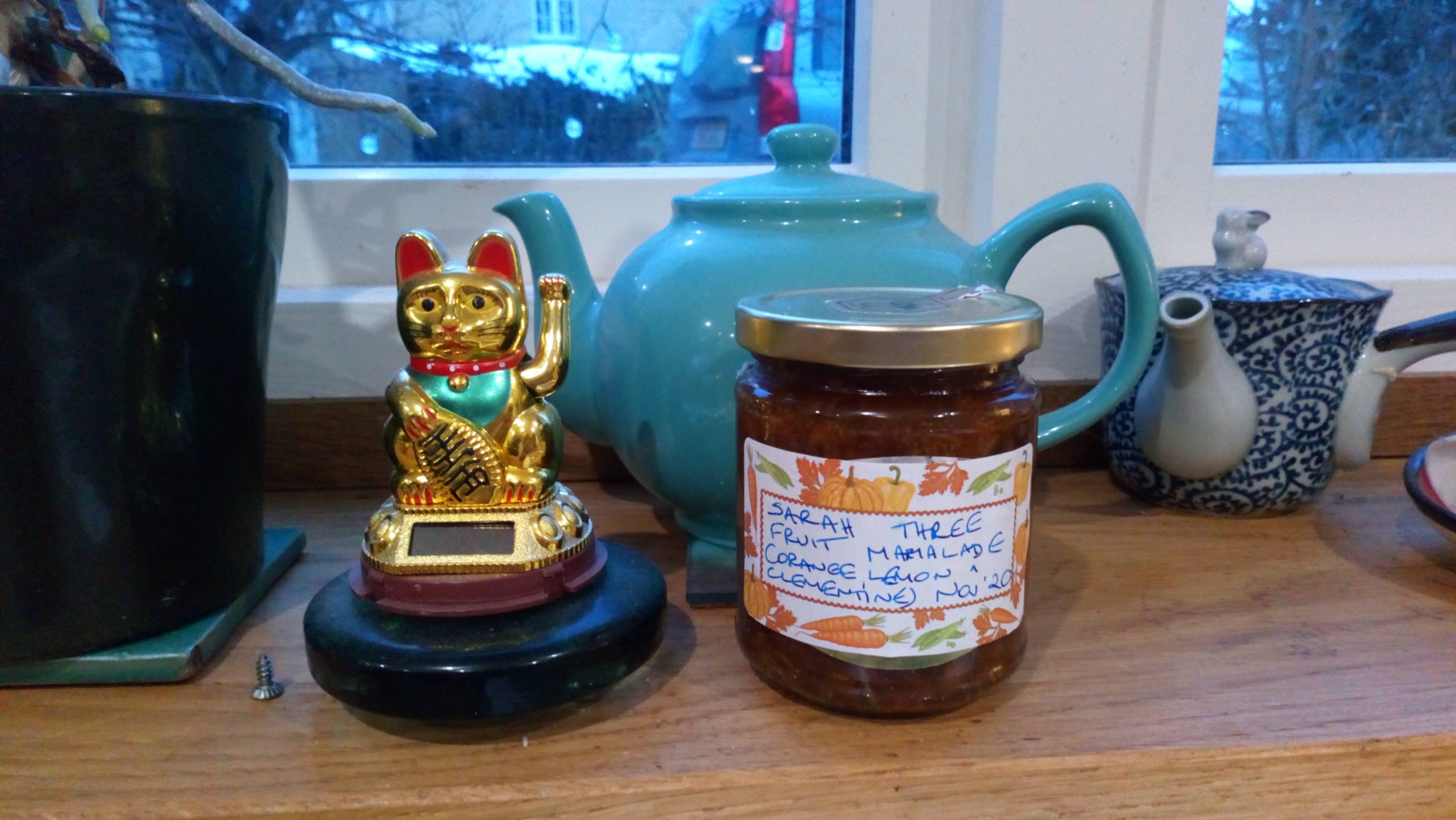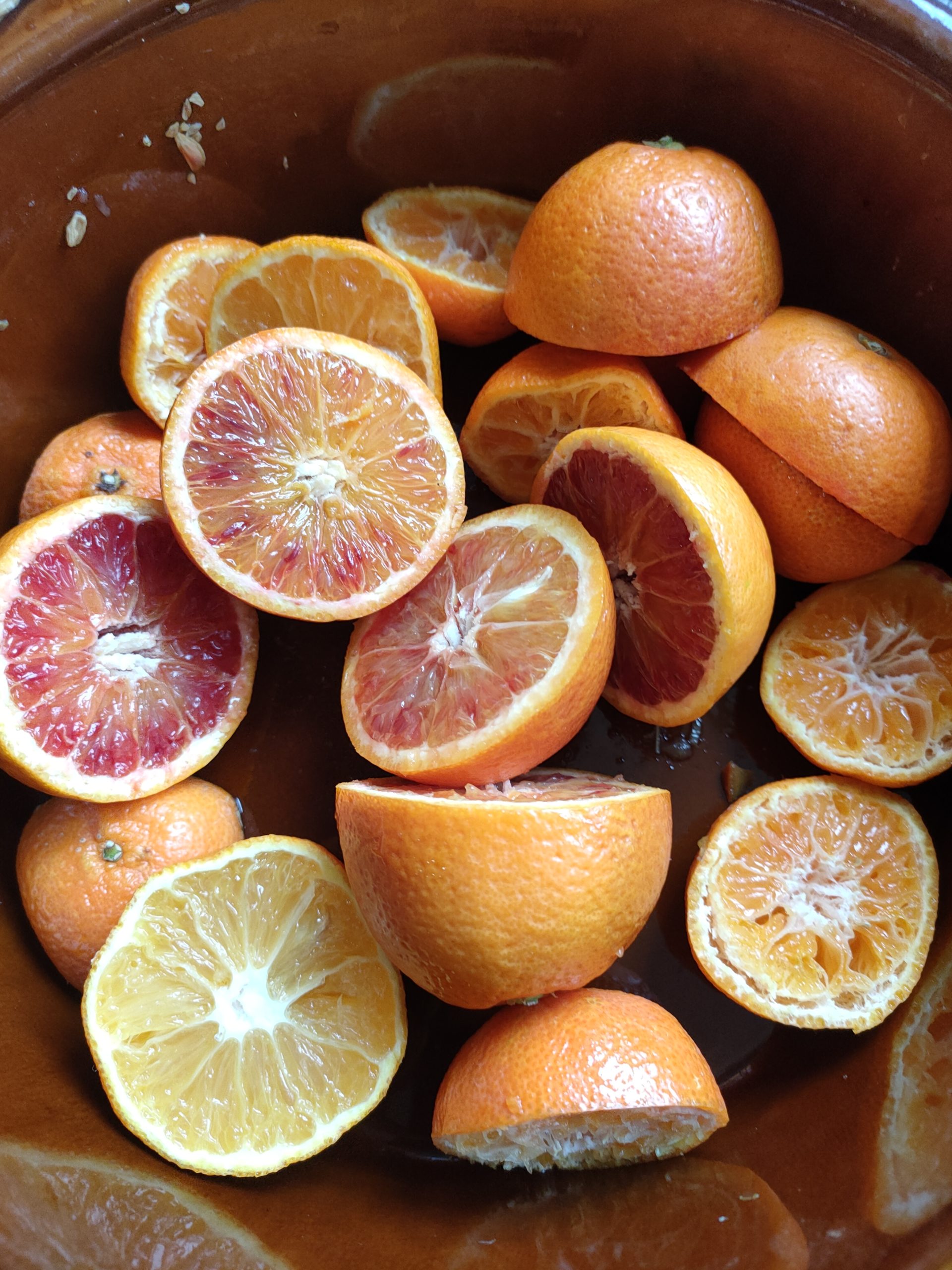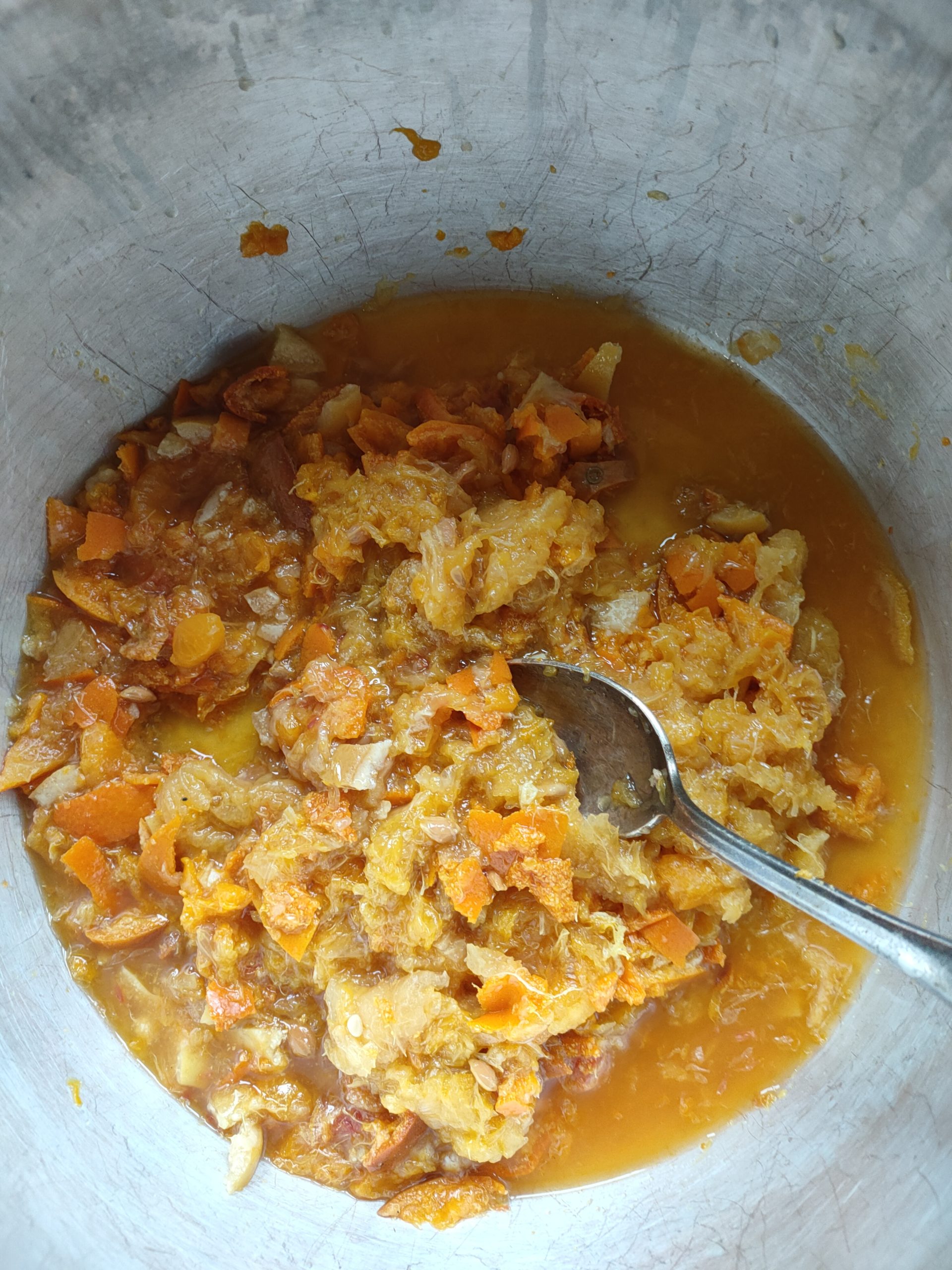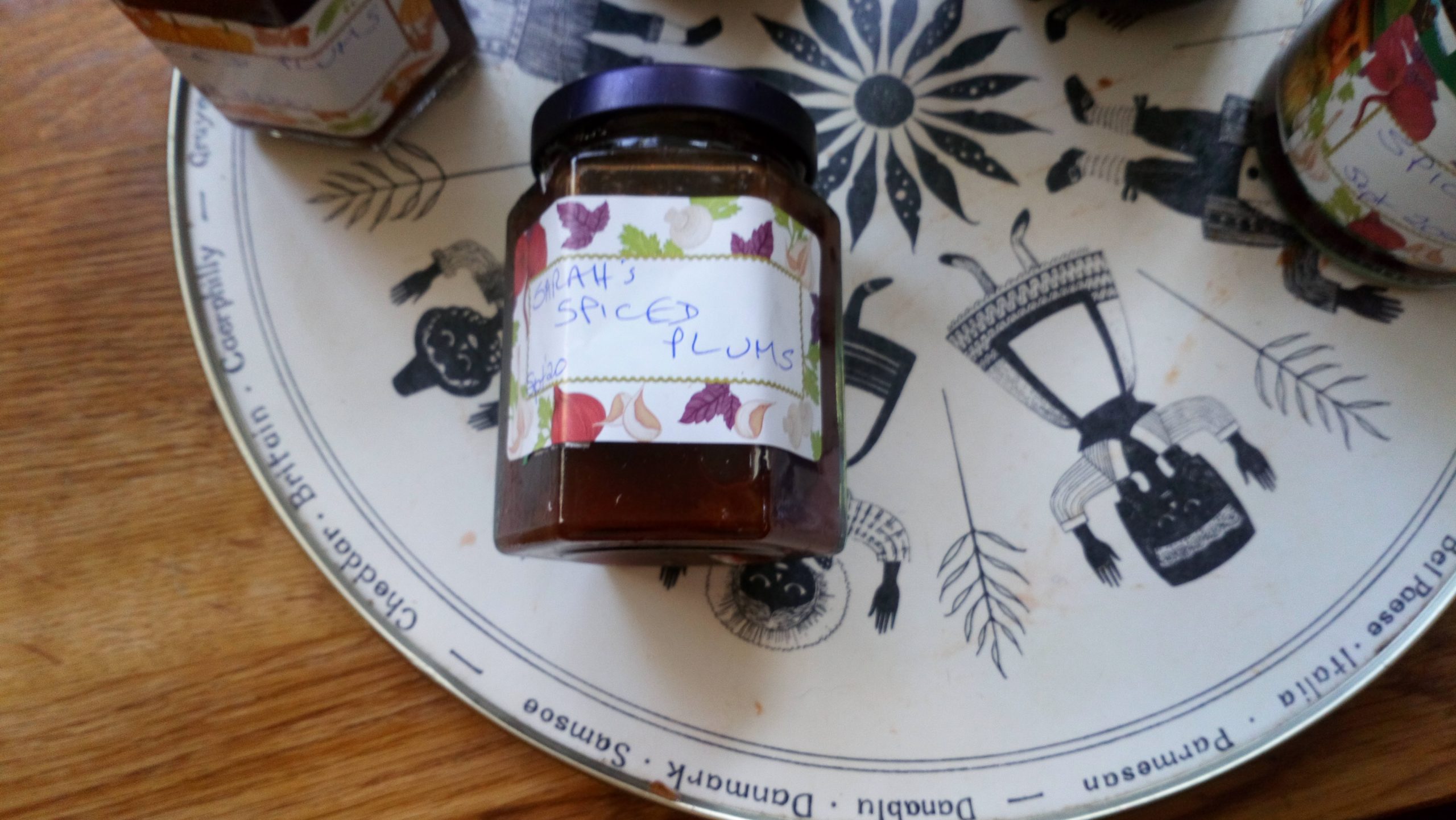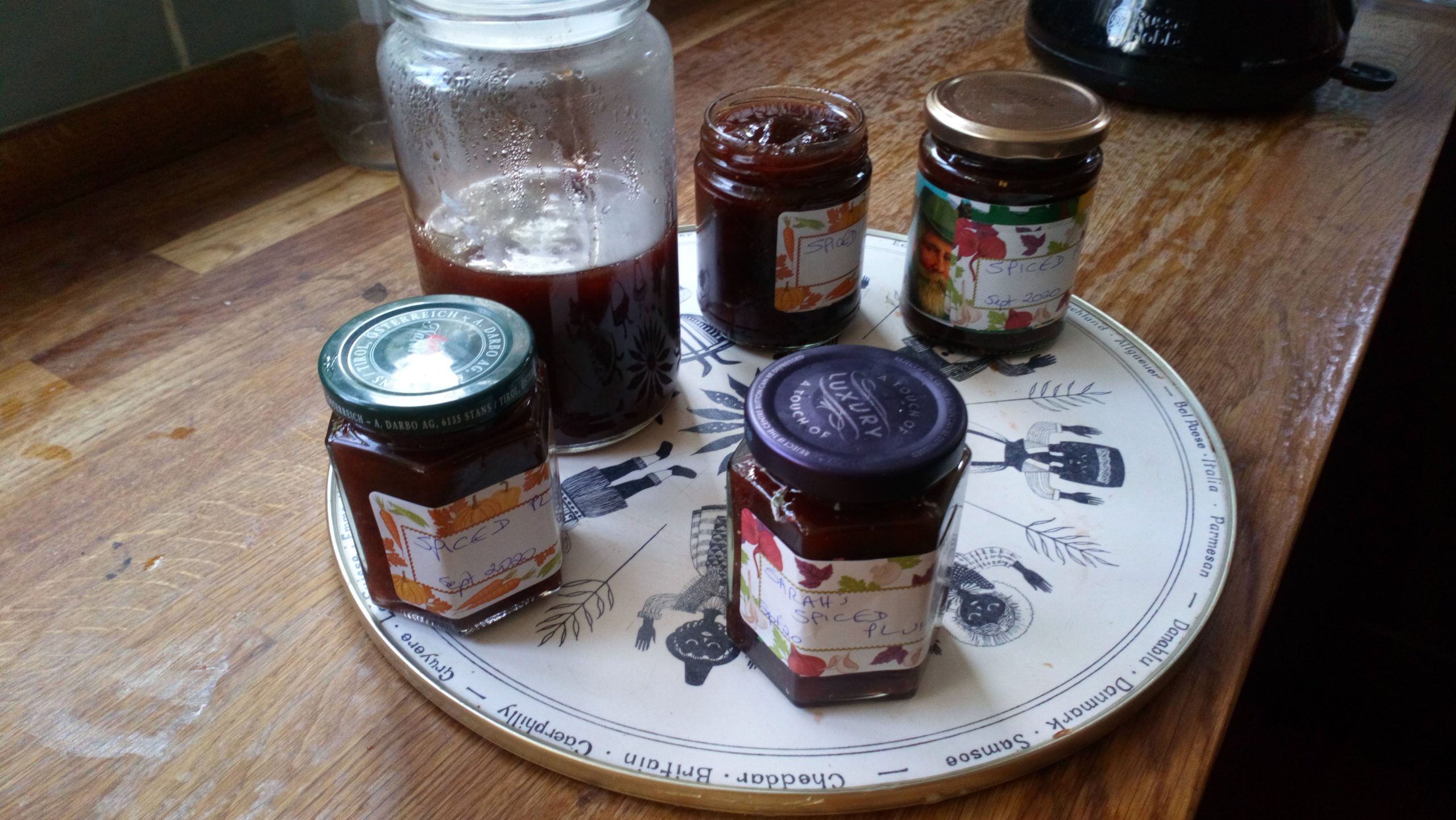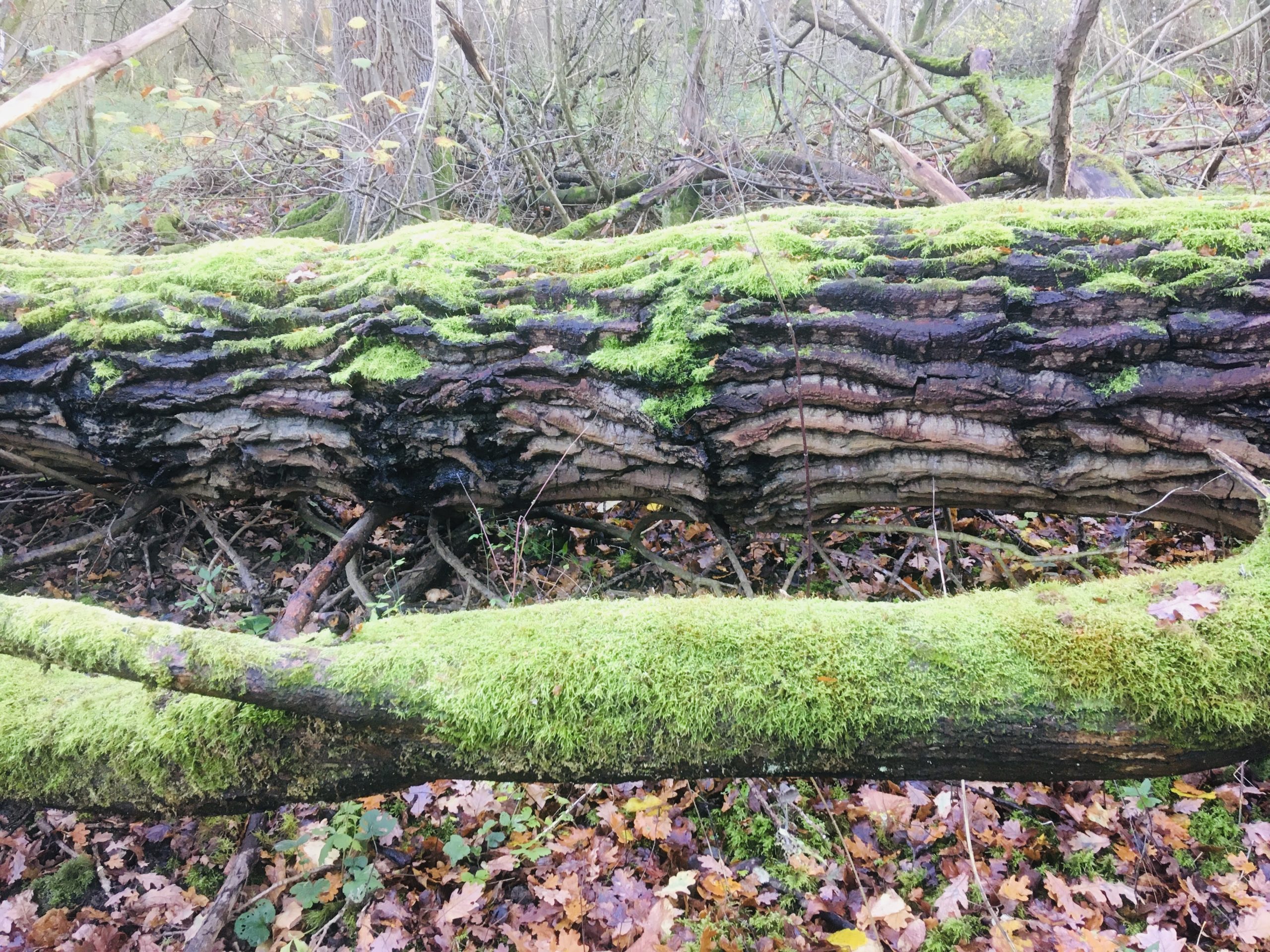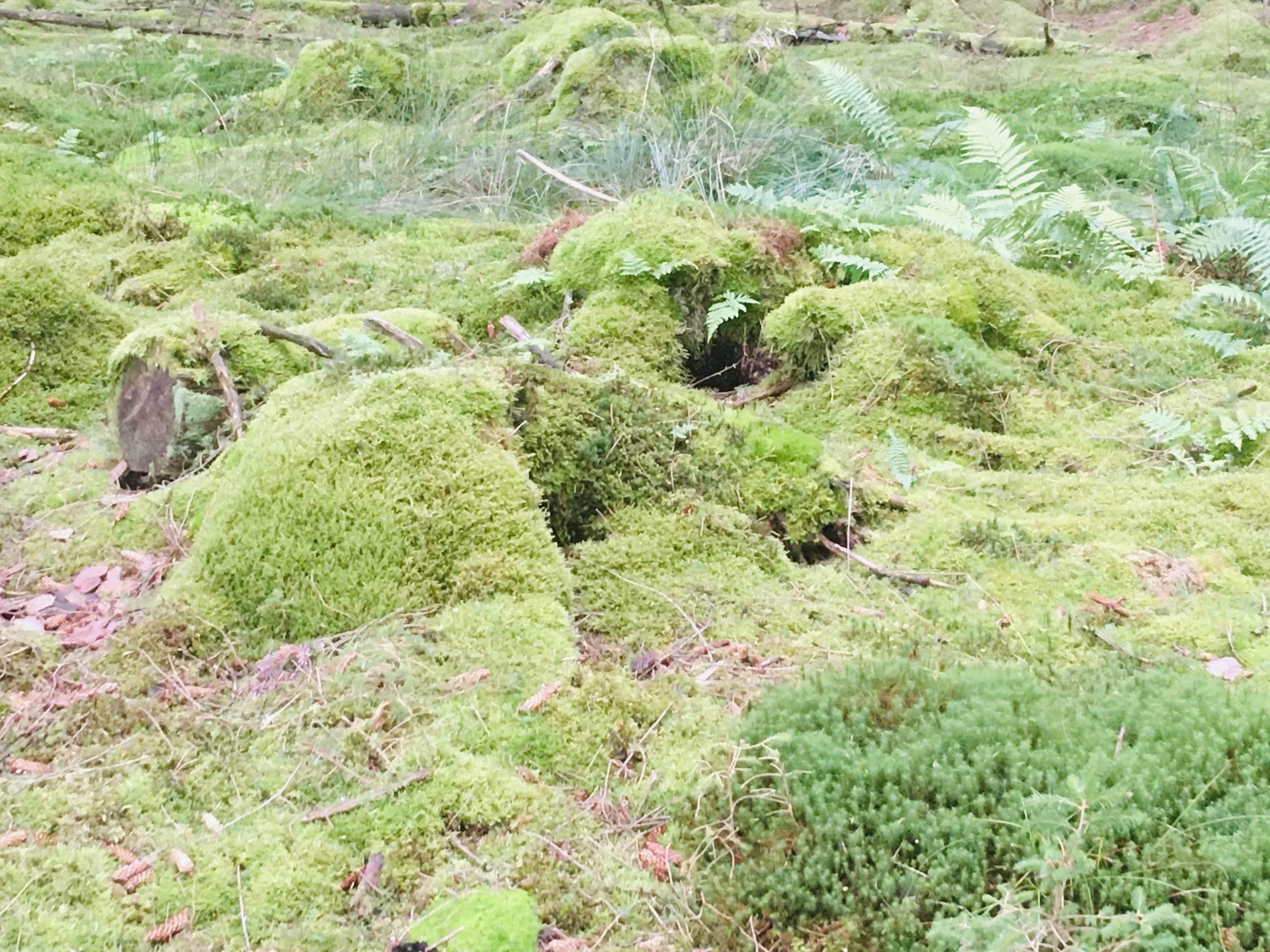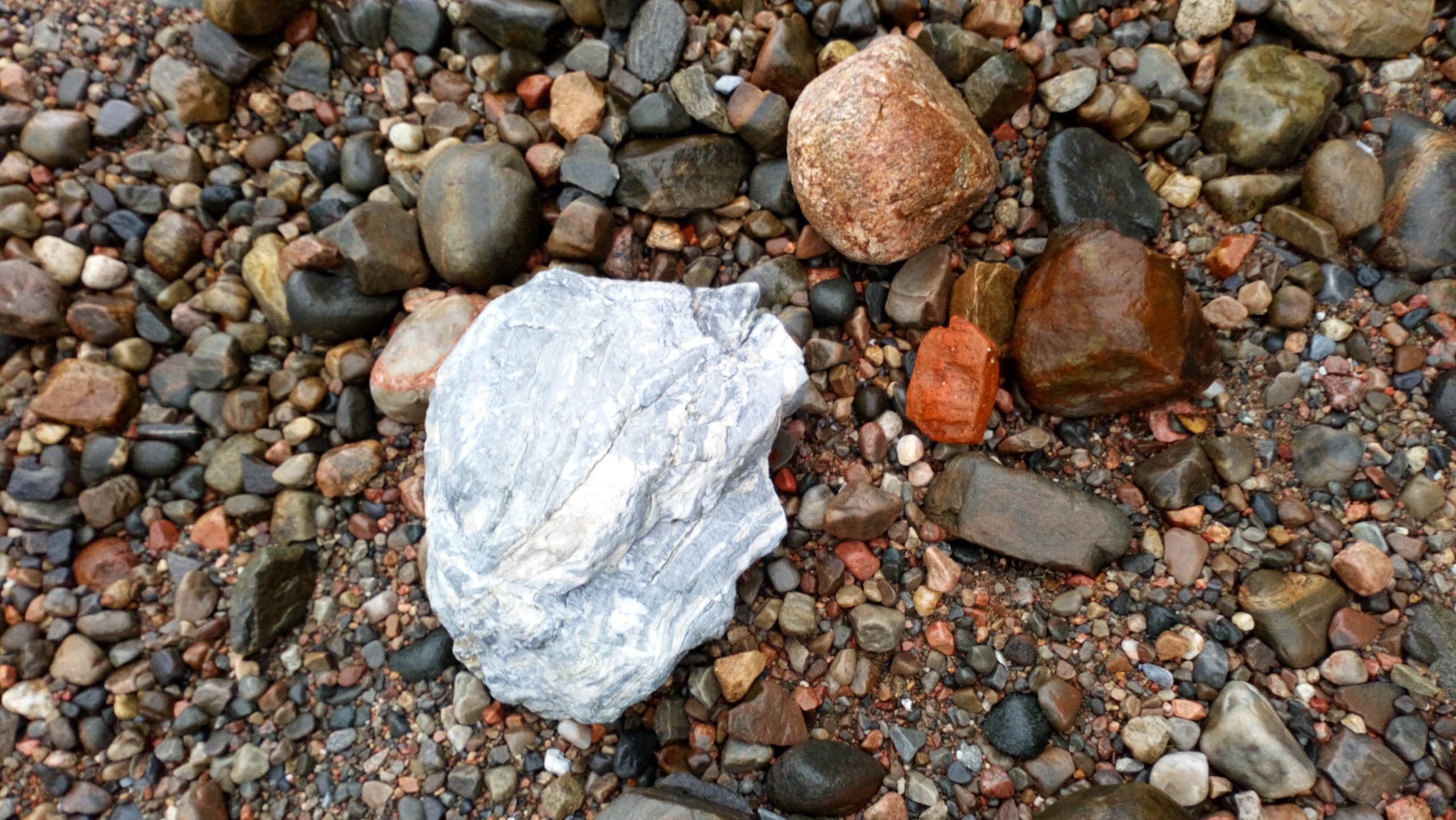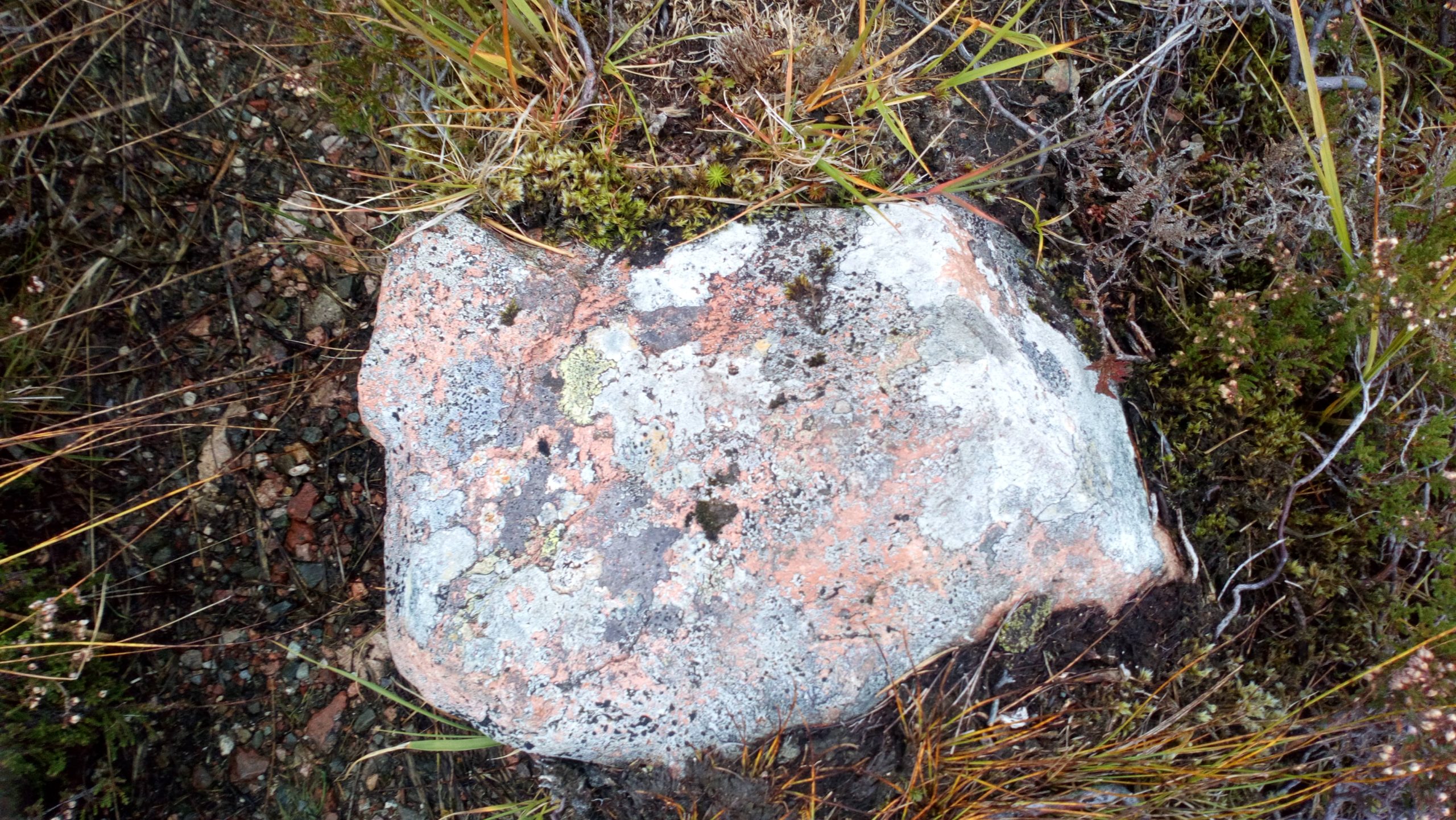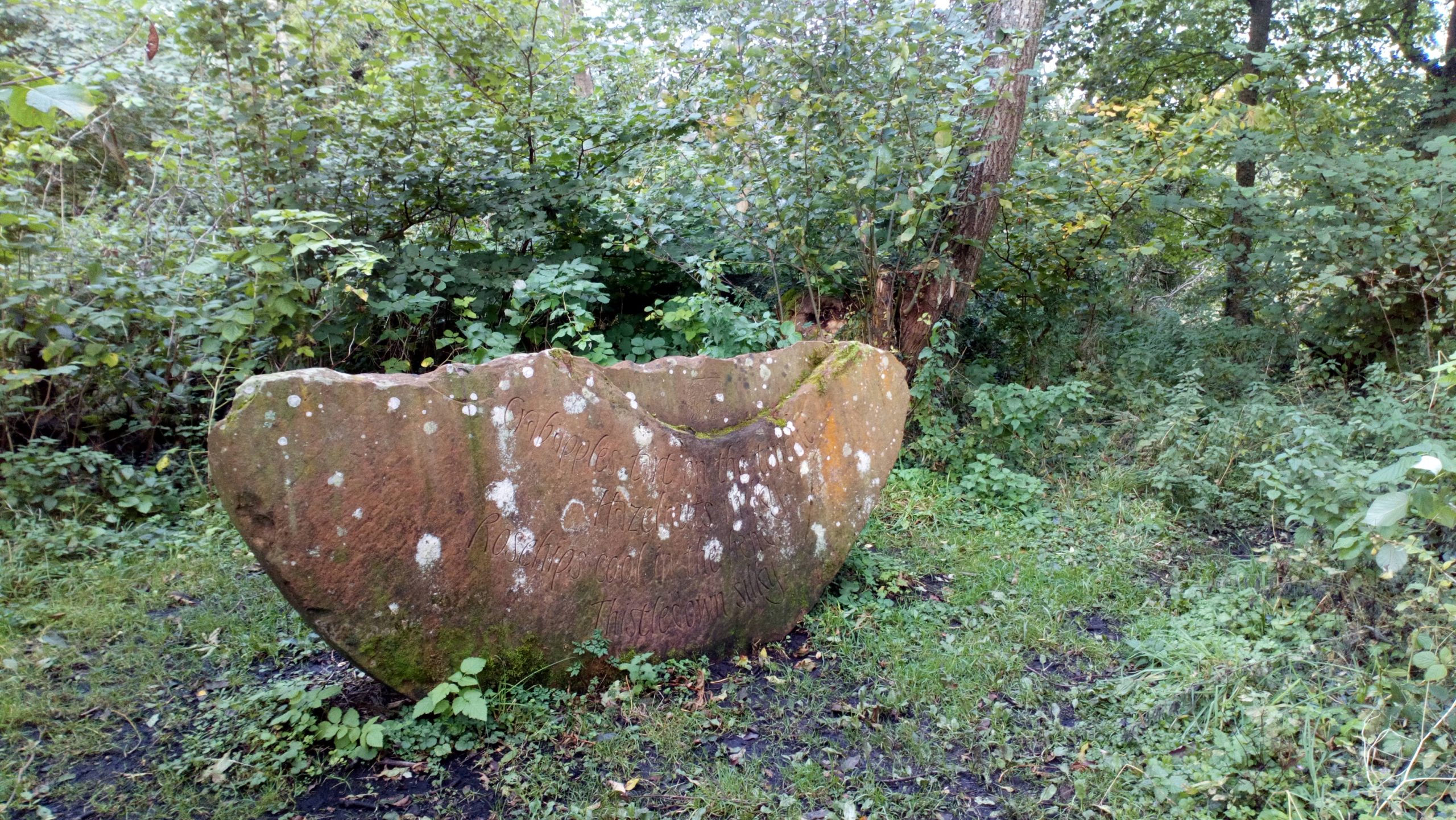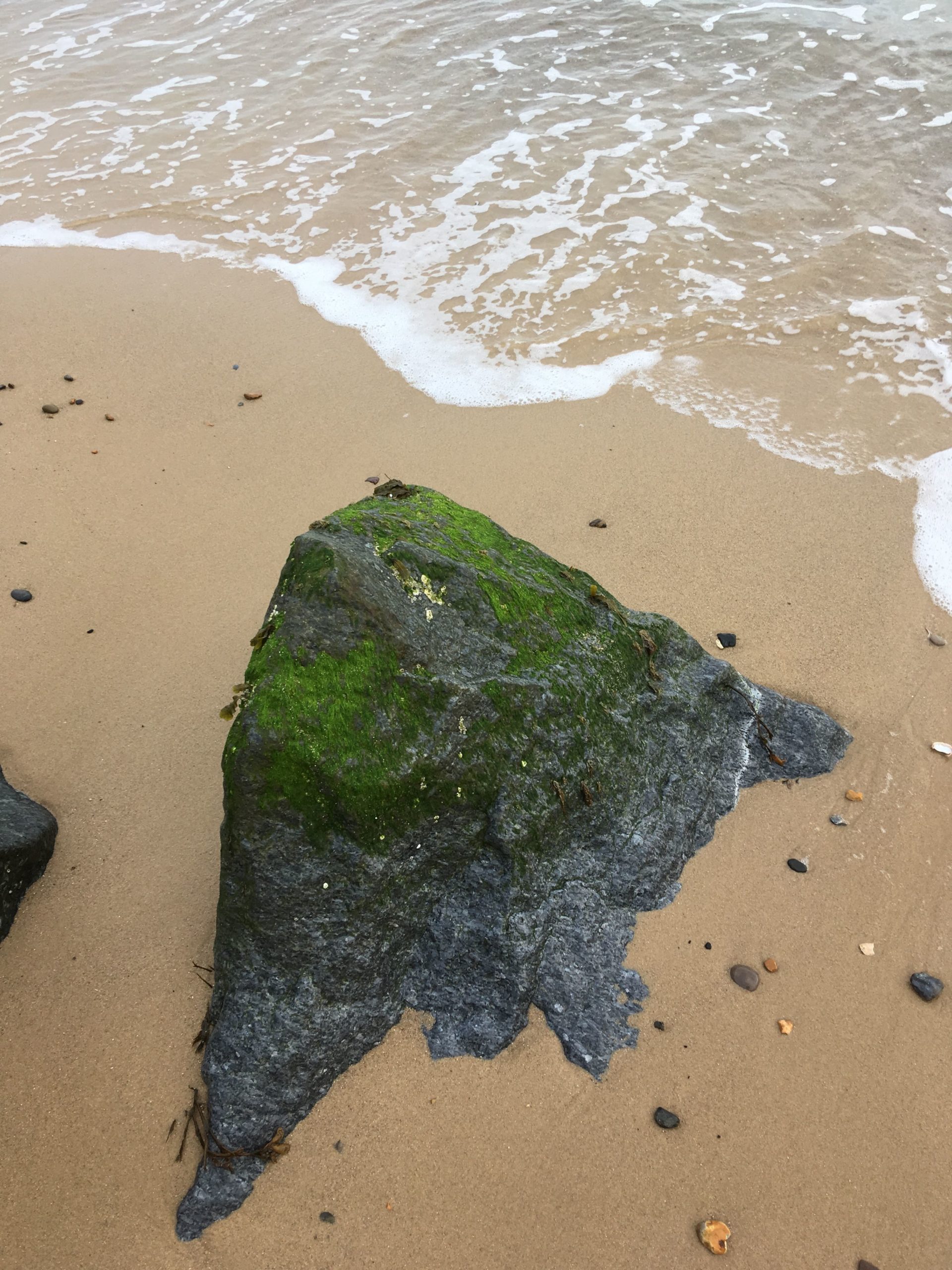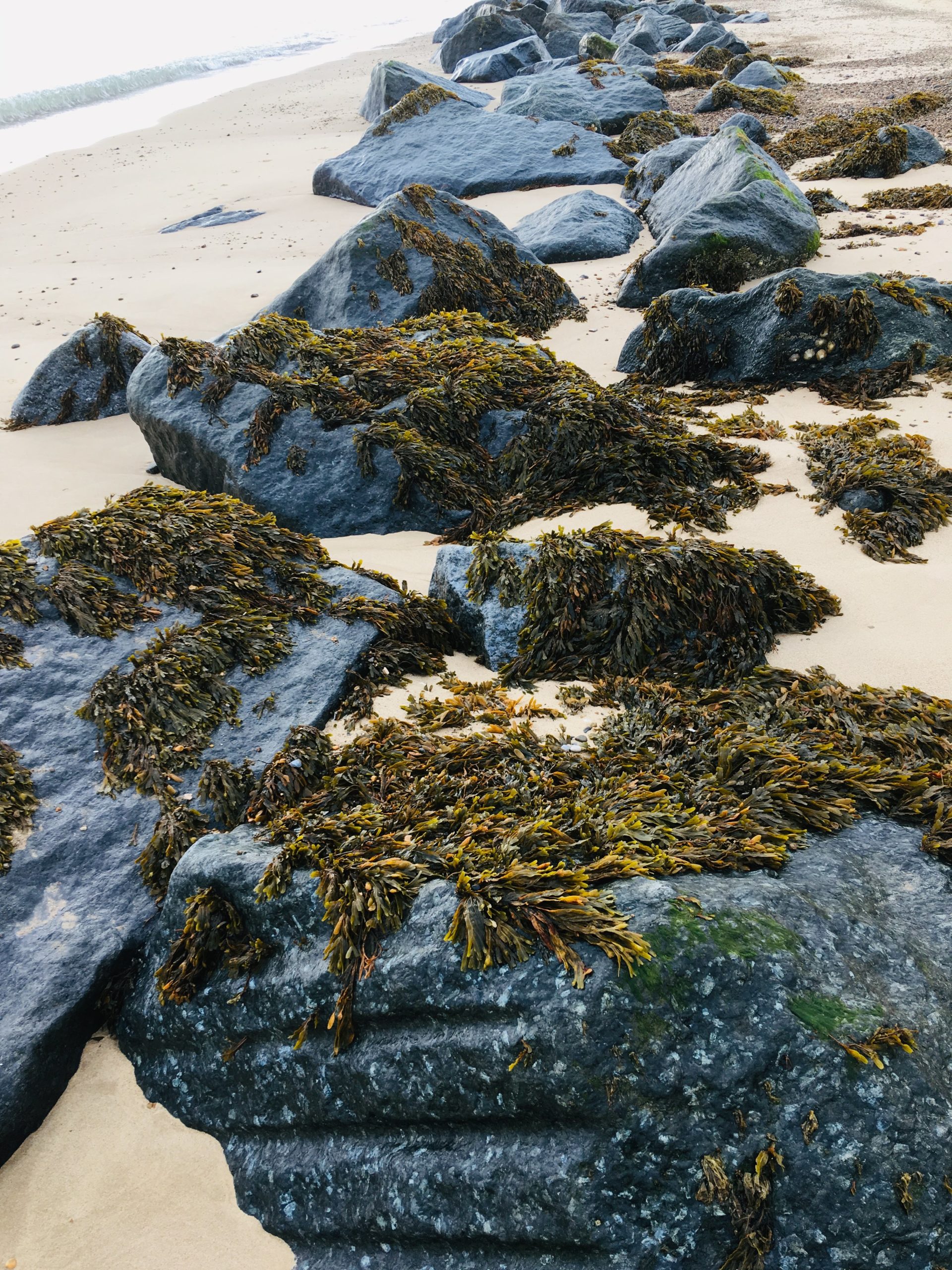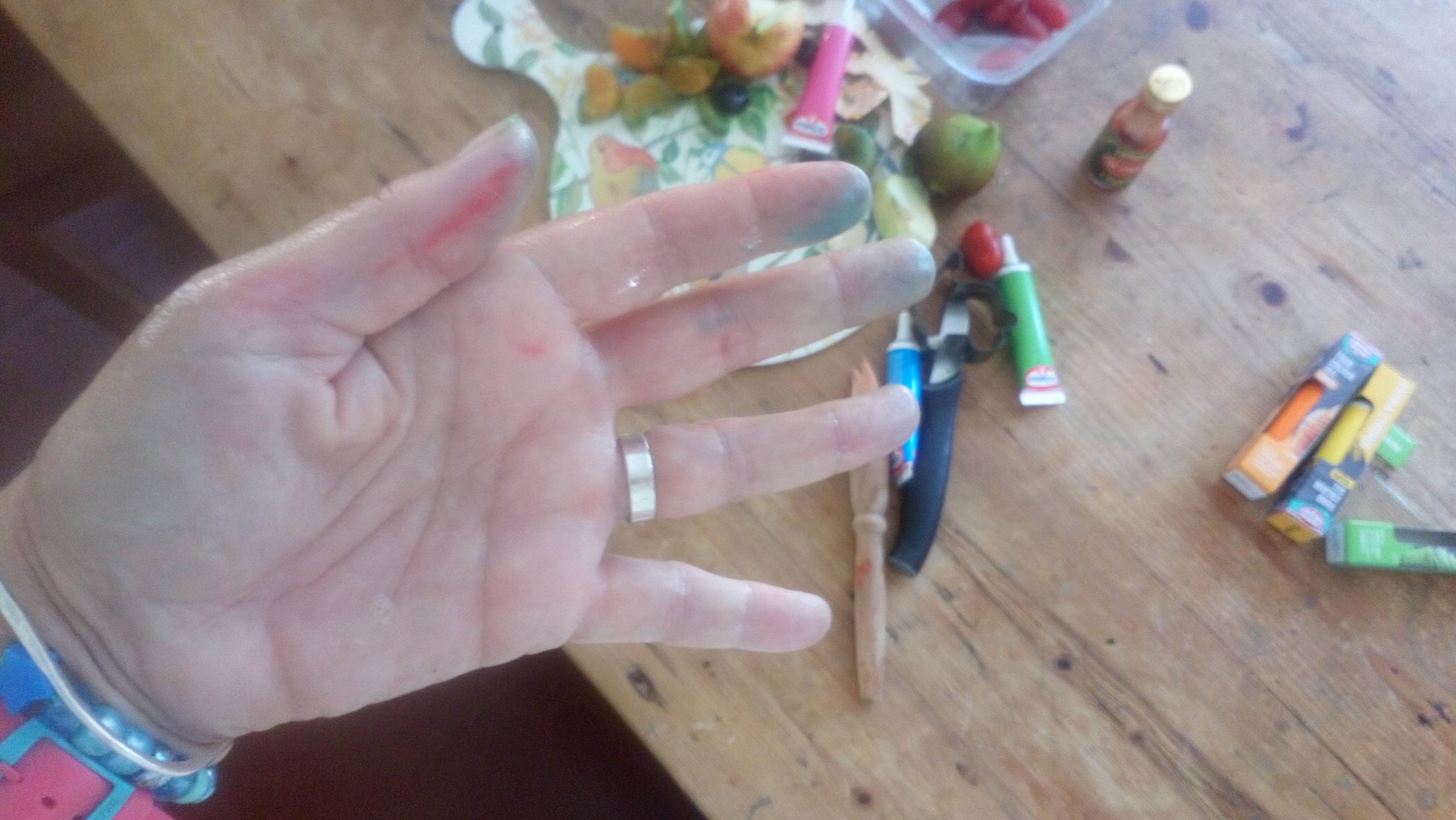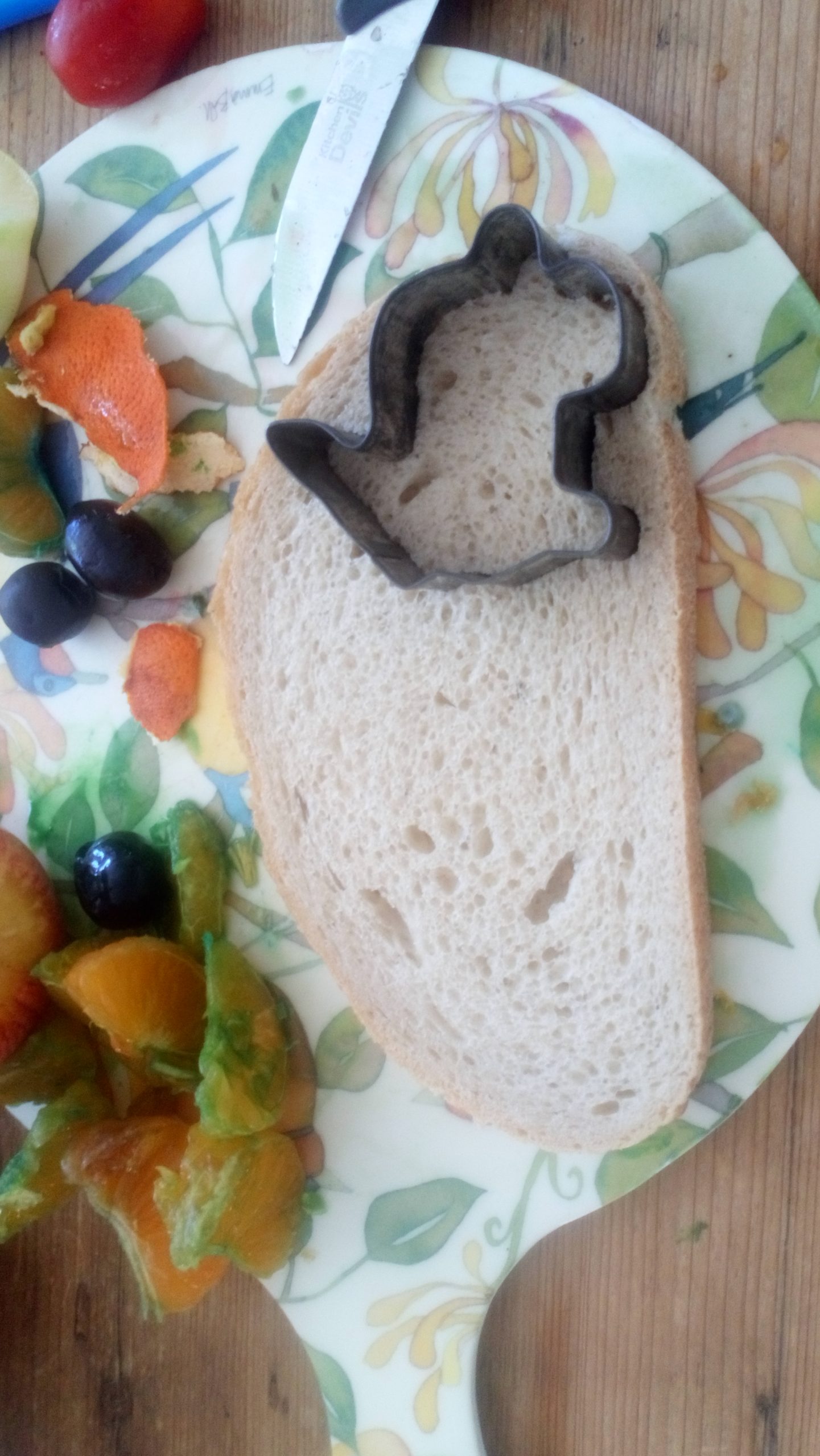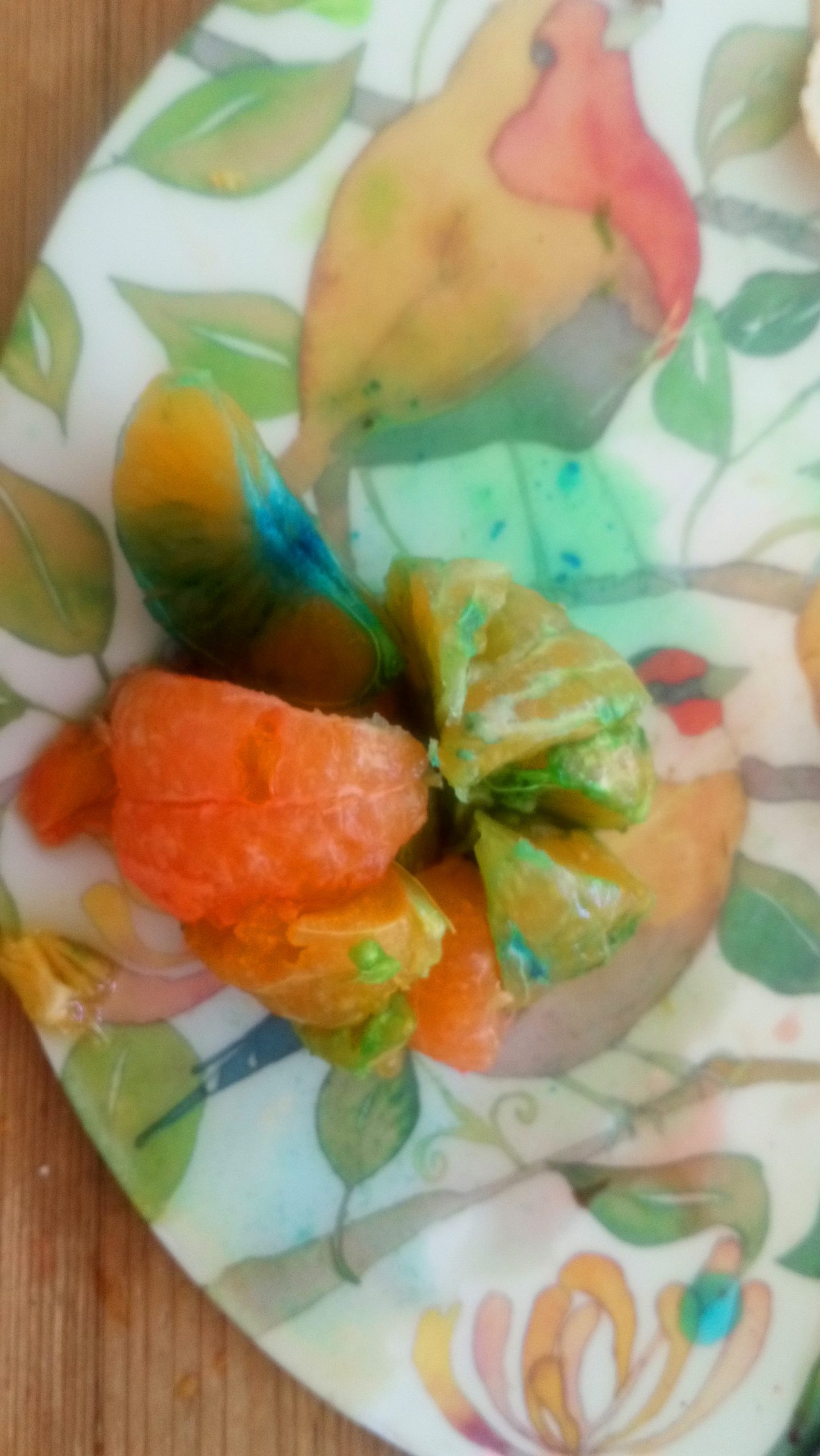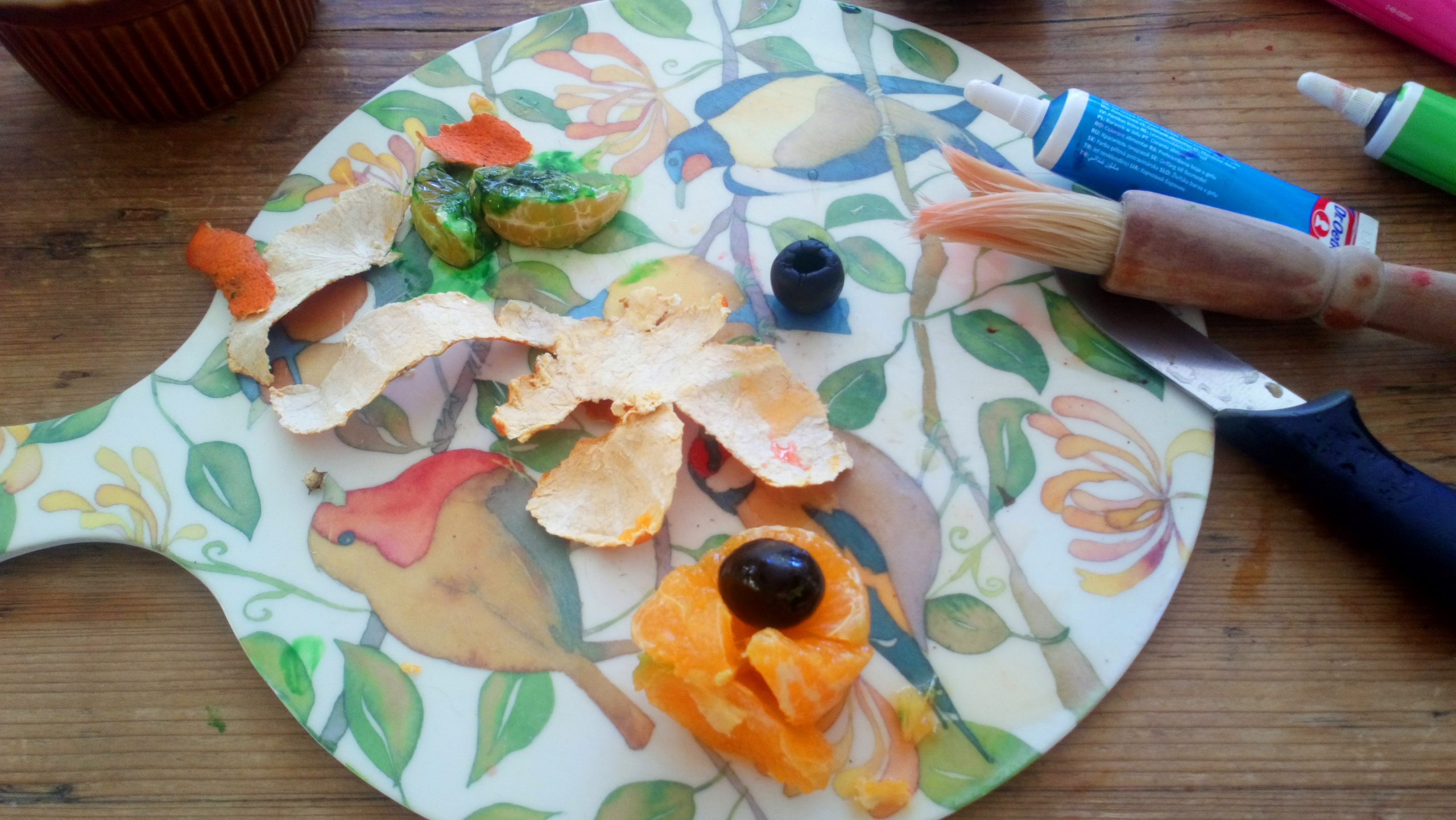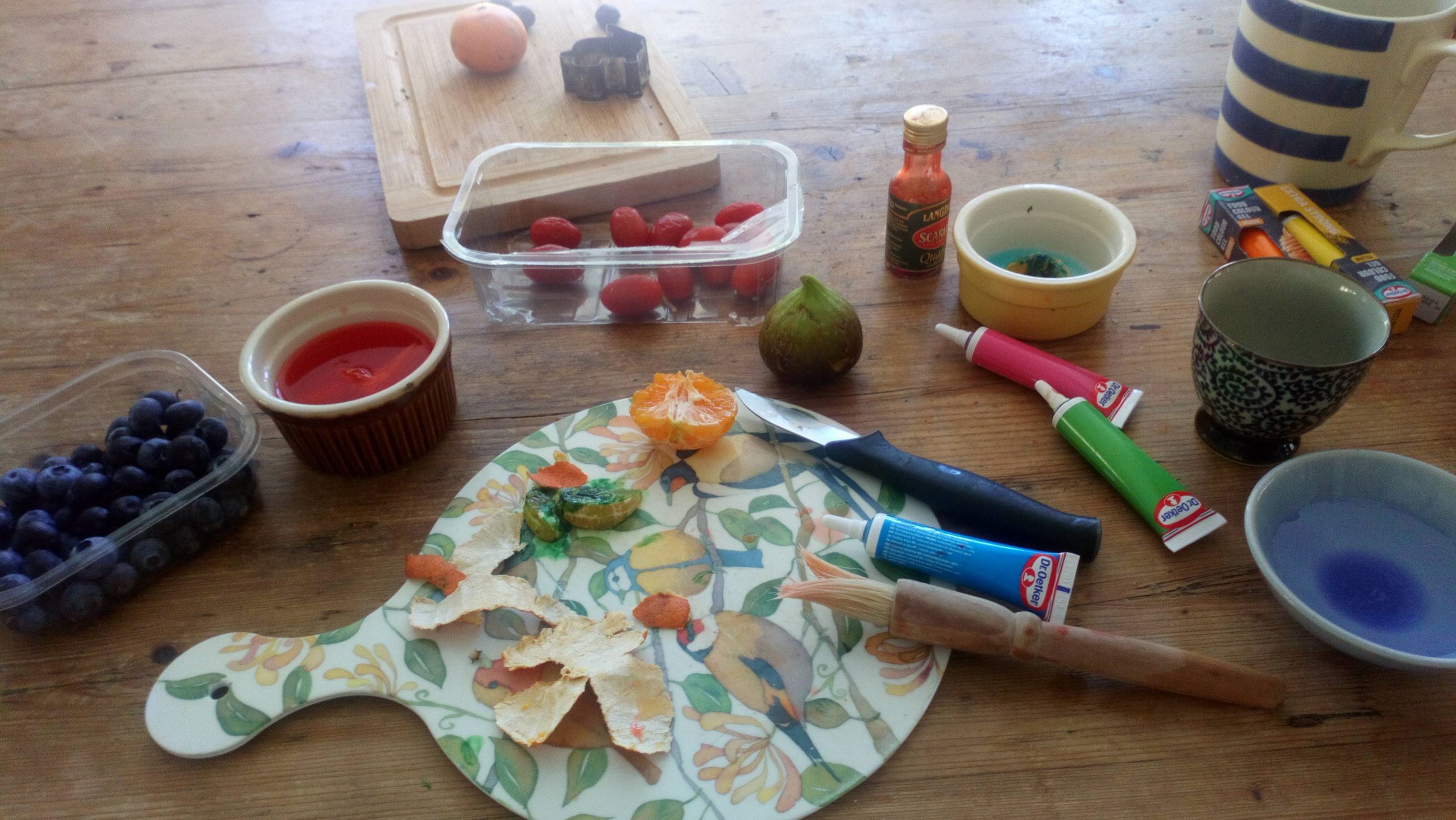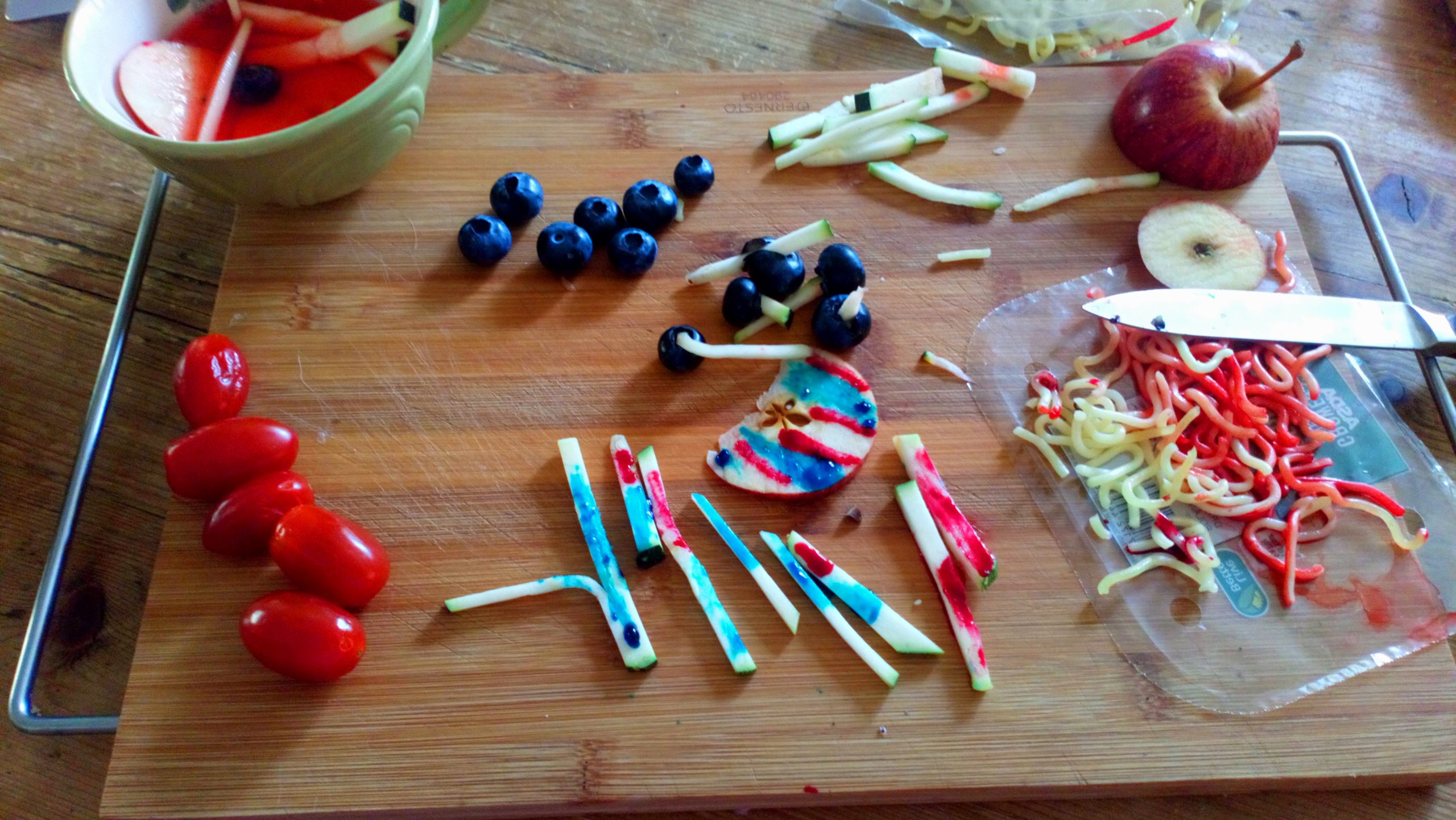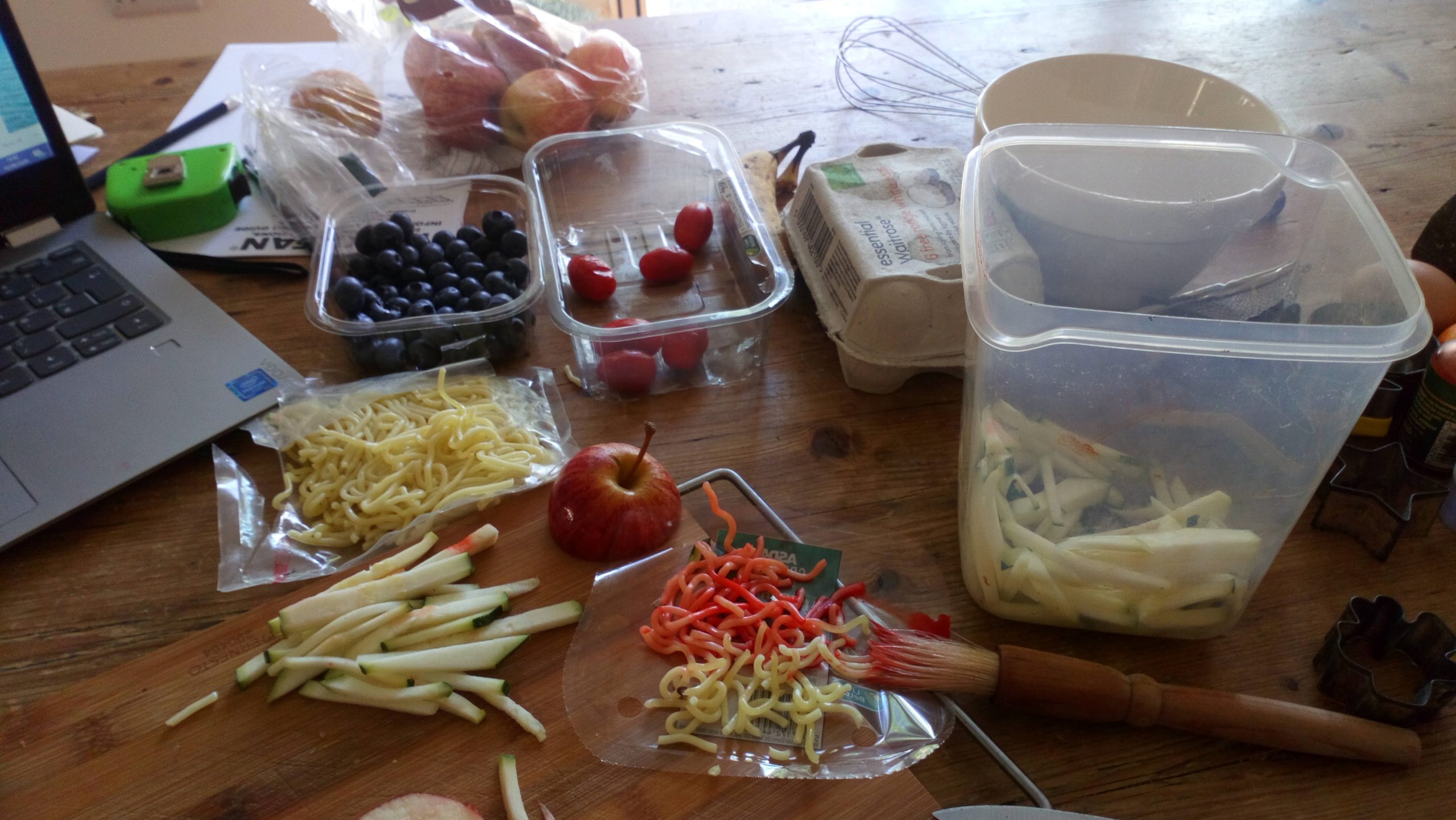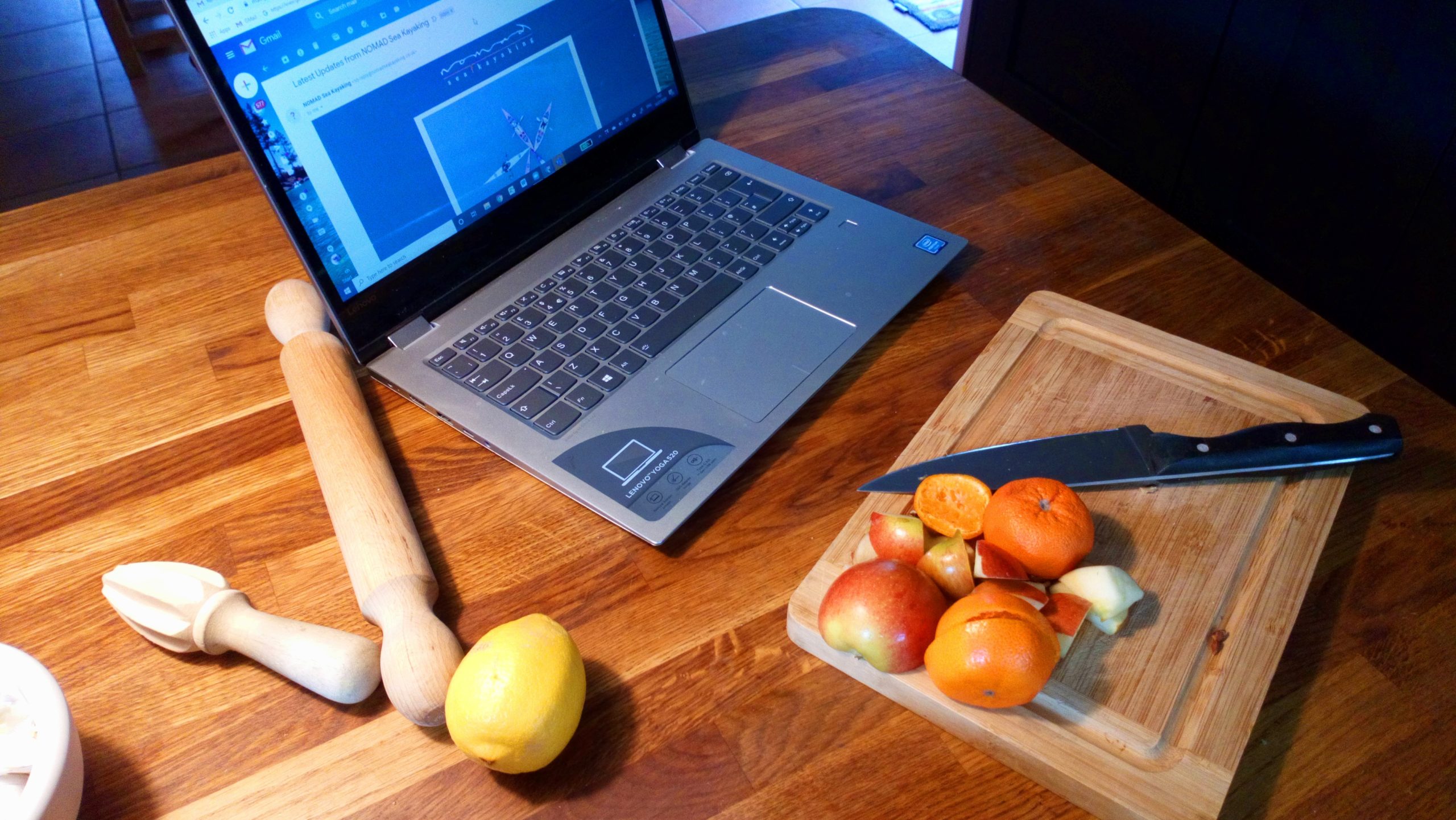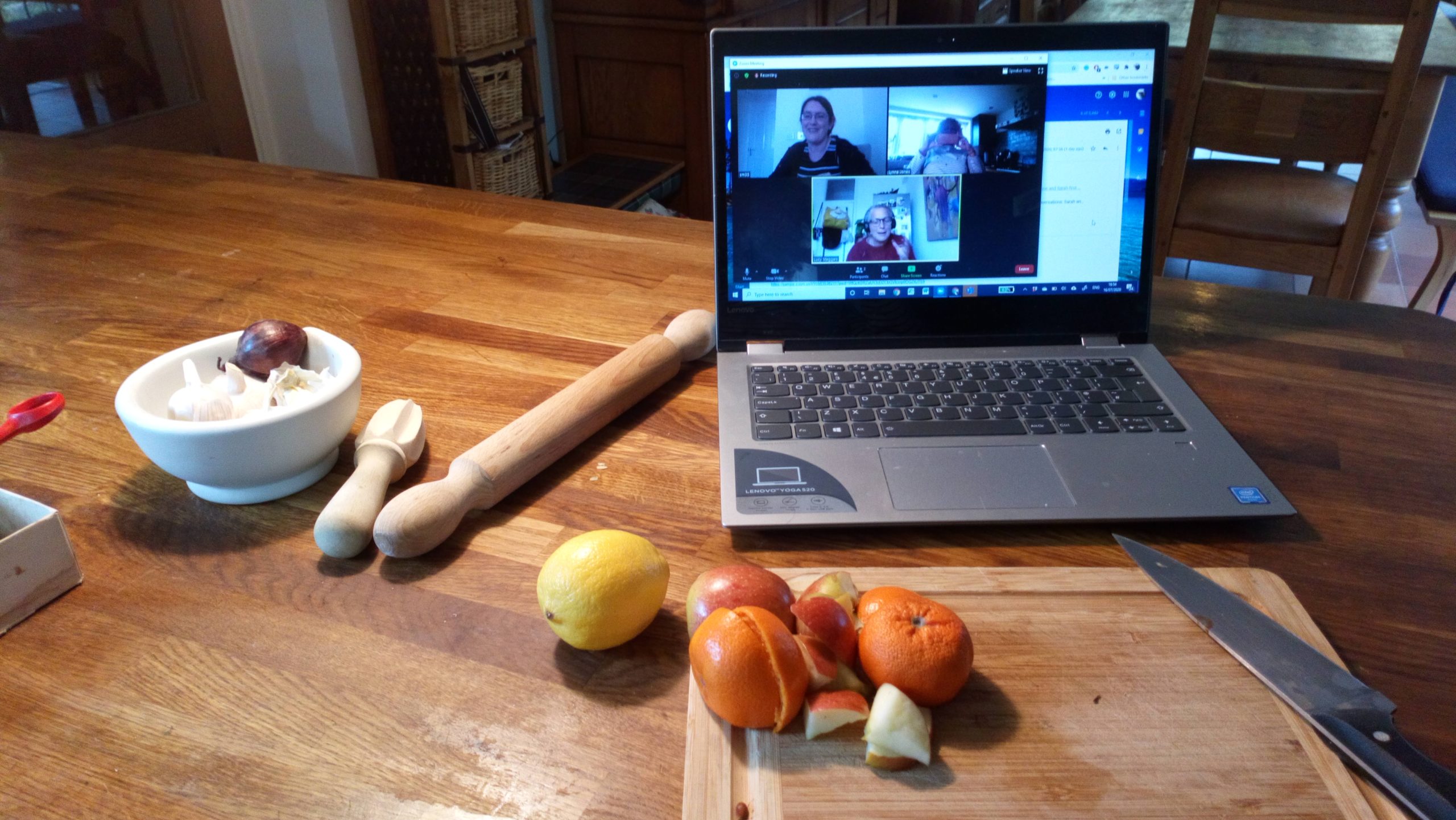 Lynne's Plum Jam Recipe
Ingredients: 2kg plums, water/apple juice/orange juice, 2kg sugar
(I like natural demerara or cane sugar but you can use white or mix it up), 2tsp ground cinnamon, the skin of two fresh lemons finely grated, squeezed juice of the two lemons, butter
Equipment: glass jars, large pan, slotted spoon, labels
Method: Ready your jars. Put the plums in a big heavy bottom pan or preserving pan. It has to be deep so when jam bubbles it doesn't boil over or burn you. Have paper towels nearby and put your jam jars ready on a tray!
Add about 200ml of whatever juice you have or a mix of juice and water to the pan. Bring to a simmer and cook for about 10 mins until the plums are tender but not collapsed. Add the sugar, ground cinnamon and lemon juice. You let the sugar slowly dissolve just gentle heat.
Raise the heat, have your stirring spoon ready and bring the jam to a rolling boil. This is why you need a good height pan. At this point the plum stones all rise to the surface so you can sieve them out with a slotted spoon as you're stirring. Give it about ten minutes and take a drop of the jam and drop it on a dry saucer or small plate and run a line through it. If it hardens and keeps its shape it's ready. If not keep on boiling!
When the jam is ready take it off the heat and stir in a few small knobs of butter. This helps get rid of the scummy surface on the boiled jam. You can leave it cool for a few minutes, ensure your jars are dry then pour or ladle jam in. Have some labels ready or make your own. Store in cool dark cupboard or fridge.